Battle of Baden 9
starter event
Karlsruhe Inline Skate-Platz Europahalle
17. September 2022, 11-18 Uhr
---
EVENT
EVENT
Das Inline Freestyle Event in Karlsruhe hat schon Tradition: Seit 2014 findet es jährlich Ende September statt. Zu unserem Skater-Wettkampf erwarten wir auch diesmal wieder Teilnehmer aus ganz Deutschland und einige internationale Gäste.
Our inline freestyle event in Karlsruhe already has a tradition since 2014. Every year, it attracts more than a few spectators who provide a good atmosphere around the skating spot.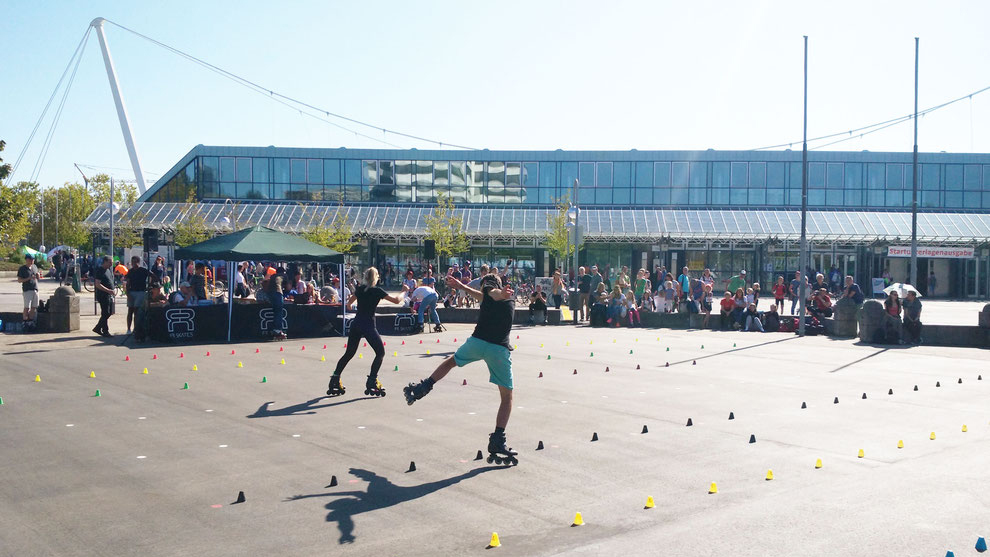 © Yvonne Rothe
Organisiert wird das Event von skatesite,
der Karlsruher Inline-Freestyle-Community.
The event is organized by skatesite, the Inline-Freestyle-Community of Karlsruhe.

Die Ergebnisse fließen als starter event in die offizielle Weltrangliste ein.
All results will be included in the official world ranking as a starter event.
Der Eintritt ist frei!
Admission is free!
---
PROGRAMM
PROGRAM
Es sind einige Regenschauer angekündigt, deshalb müssen wir den Ablauf diesmal flexibel halten. Die Wettbewerbe finden statt, soweit es die Witterung zuläßt:
zwischen 11 und 18 Uhr, in der Reihenfolge Freestyle Battle, Speed Slalom, Free Jump
Some rain showers have been announced, so we have to keep the schedule flexible this time. The competitions will take place, weather permitting:
between 11 a.m. and 6 p.m., in the order of Freestyle Battle, Speed Slalom, Free Jump
© Norbert Raufer, Marco Ferrroni, Yvonne Rothe
---
AUSTRAGUNGSORT
LOCATION
Inline Skate-Platz Europahalle
Hermann-Veit-Strasse 7
76135 Karlsruhe
© Johannes Schmieg
Die Wettbewerbe werden auf dem Platz vor der Europahalle ausgetragen. Das ist unser angestammter Trainings-Spot mit einem sehr ebenen Asphaltboden, also optimale Bedingungen zum Skaten!
The event will take place on our favourite training spot before the Europahalle, which is an outdoor site with a smooth and even asphalt surface. So you will find really perfect conditions for skating!
ANREISE:
HOW TO GET THERE:
---
TEILNEHMER
PARTICIPANTS
Bisher haben sich angemeldet:
Already registered:



JUNIOR/SENIOR WOMEN

SPEED

BATTLE

JUMP

Katja Schömenauer (GER)
Polina Surenska (UKR)
Anna Ganzha (KAZ)
Ricarda Ockert (GER)
Anna Laura Naudascher (GER)
Ronja Rook (GER)
Mira Schmidtke (GER)



JUNIOR/SENIOR MEN

Christian Trummer (GER)
Dirk Walther (GER)
Freddy Siegel (GER)
Johannes Schmieg (GER)
Xiao Tang (CHN)
Kai Jones (GER)
Ramtin Zourmand (GER)
René Koslowsky (GER)
Thorsten Eilers (GER)
Tobias Kheim (GER)
---
ARCHIV
ARCHIVE
starter event,
Karlsruhe, 18. September 2021
© Hanna Schmidt, Johannes Schmieg, Yvonne Rothe
RESULTS
SPEED SLALOM MIXED:
| | | |
| --- | --- | --- |
| 🥇 | Ramtin Zourmand | GER |
| 🥈 | Tobias Kheim | GER |
| 🥉 | Kai Jones | GER |
| 4. | Johannes Schmieg | GER |
| 5. | Xiao Tang | CHN |
| 6. | Louise Klinge | GER |
| 7. | Thorsten Eilers | GER |
| 8. | Dirk Walther | GER |
| 9. | Freddy Siegel | GER |
FREESTYLE SLALOM MIXED:
| | | |
| --- | --- | --- |
| 🥇 | Ramtin Zourmand | GER |
| 🥈 | Kai Jones | GER |
| 🥉 | Stanislav Karpuk | RUS |
| 4. | Freddy Siegel | GER |
| 5. | Ronja Rook | GER |
| 6. | Tobias Kheim | GER |
| 7. | Louise Klinge | GER |
| 7. | Anna Laura Naudascher | GER |
| 7. | Ricarda Ockert | GER |
| 10. | Lotta Klinge | GER |
| 10. | Thorsten Eilers | GER |
FREE JUMP MIXED:
| | | |
| --- | --- | --- |
| 🥇 | Kai Jones | GER |
| 🥈 | Tobias Kheim | GER |
| 🥉 | Johannes Schmieg | GER |
| 4. | Xiao Tang | CHN |
| 5. | Rhona Kessner | GER |
| 6. | Louise Klinge | GER |
| 7. | Thorsten Eilers | GER |
| 8. | Lotta Klinge | GER |
Karlsruhe, Germany
18. September 2021
Results_BattleofBaden2021.pdf
Download
VIDEOS
Vielen Dank für Eure Unterstützung:
Judges: Mira Schmidke, Ortwin Carstocea & Hamun Zourmand | DJ: Valentin Kheim
Thanks a lot for your support:
Judges: Mira Schmidke, Ortwin Carstocea & Hamun Zourmand | DJ: Valentin Kheim
---
starter event,
Karlsruhe, 19. September 2020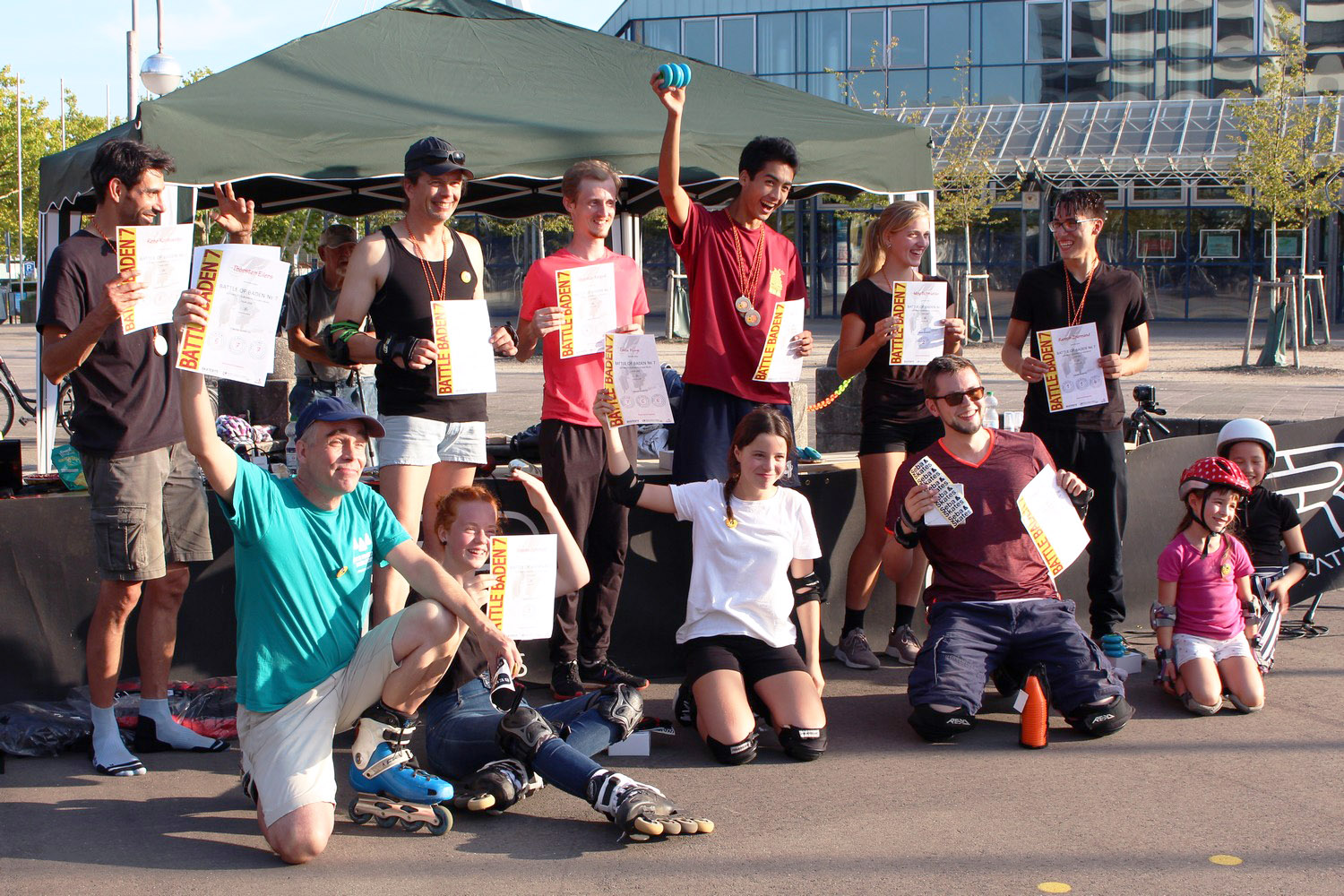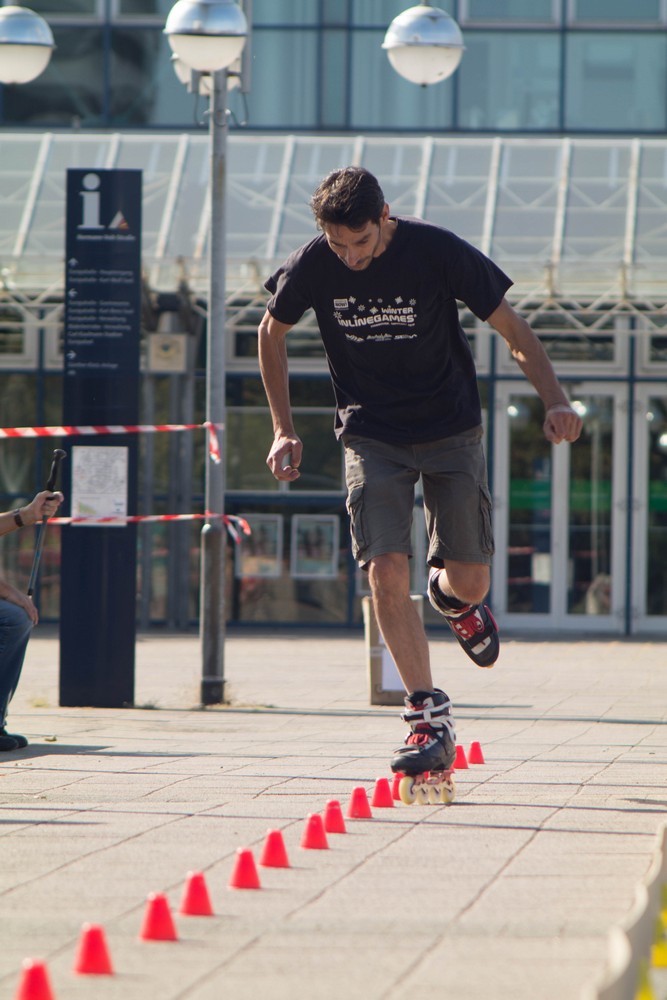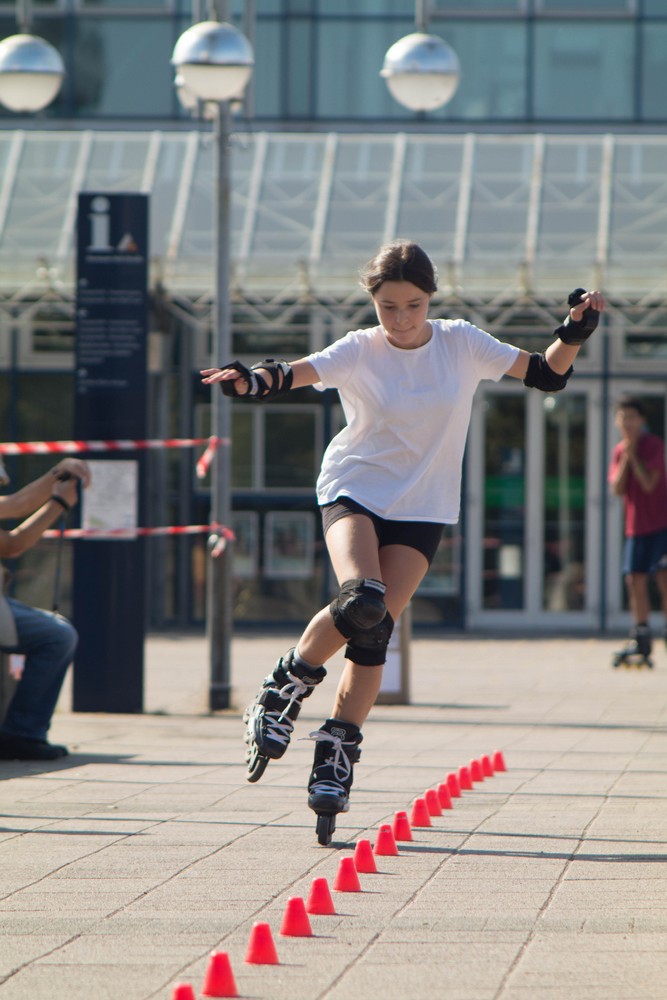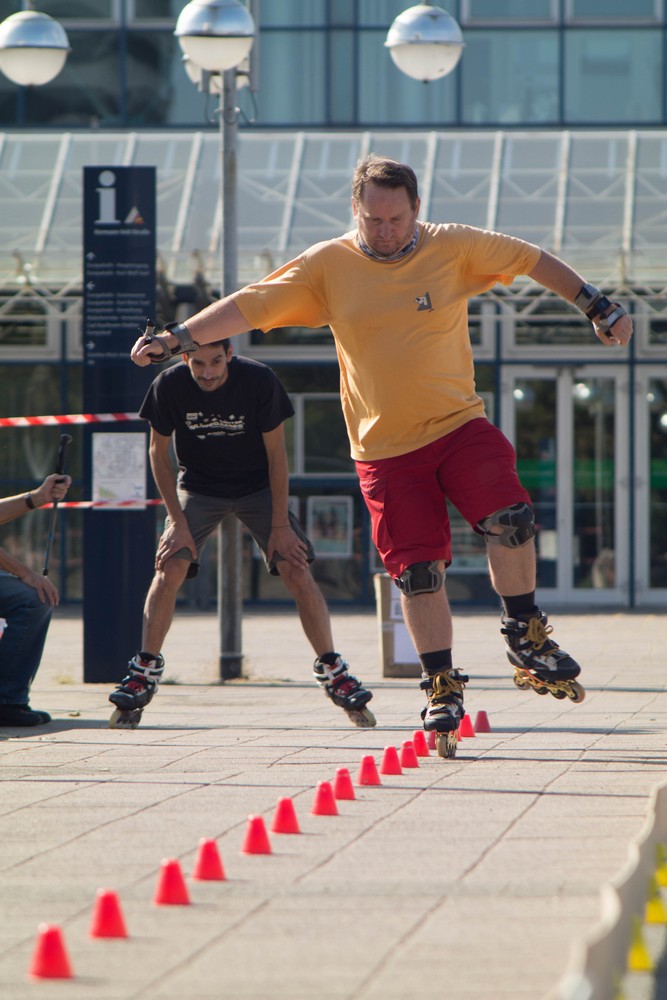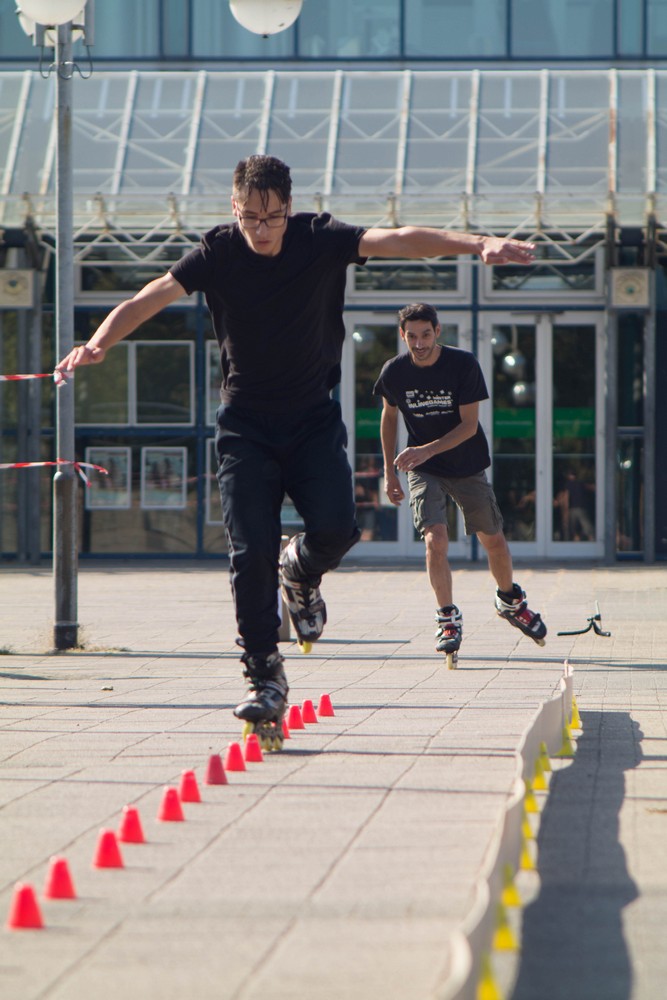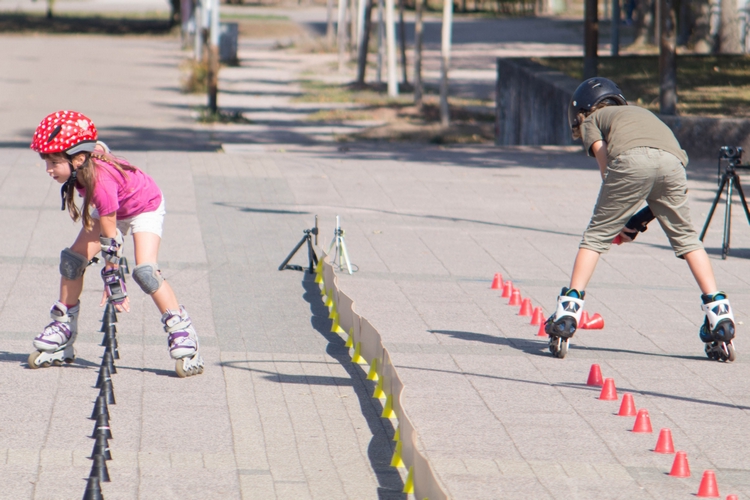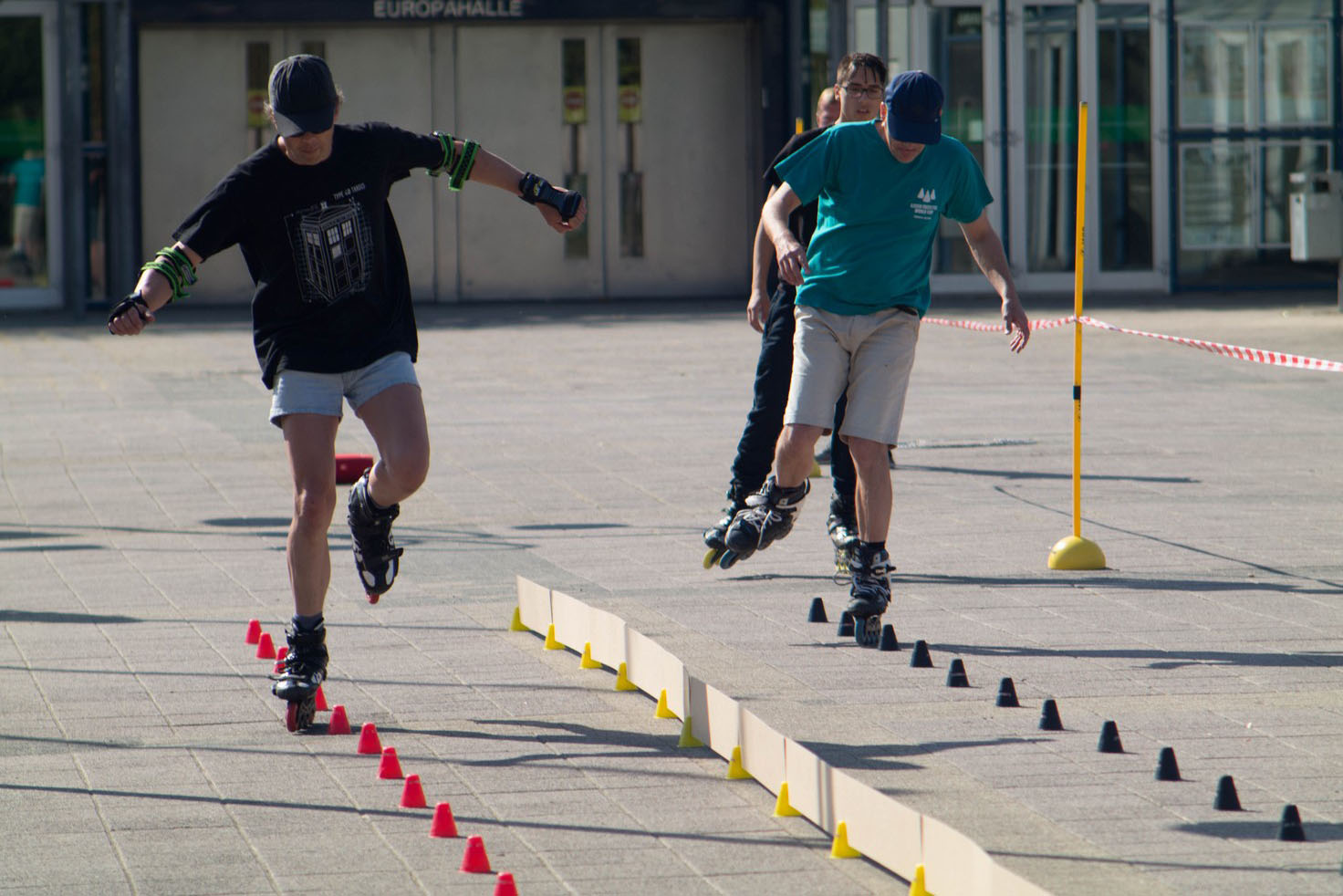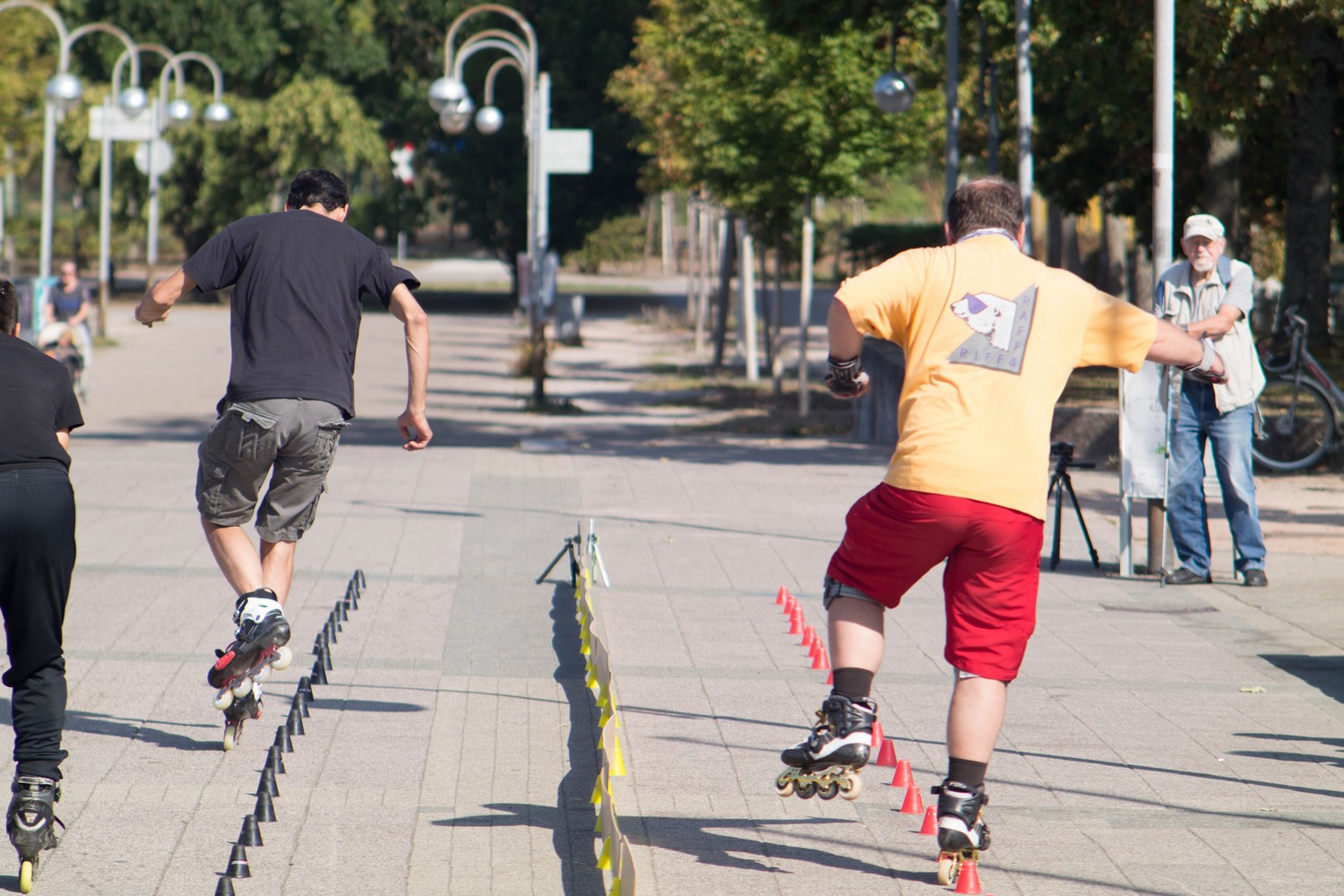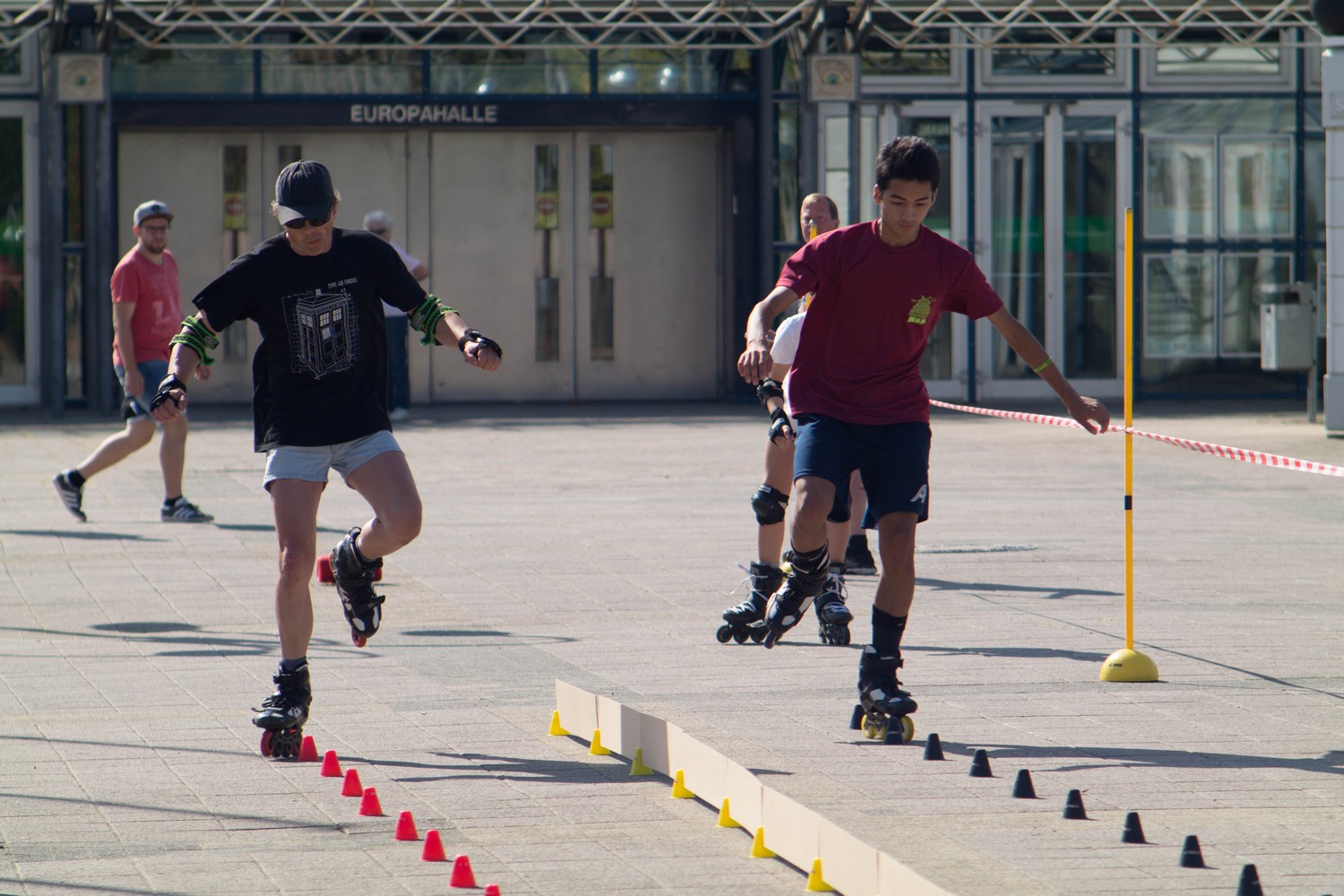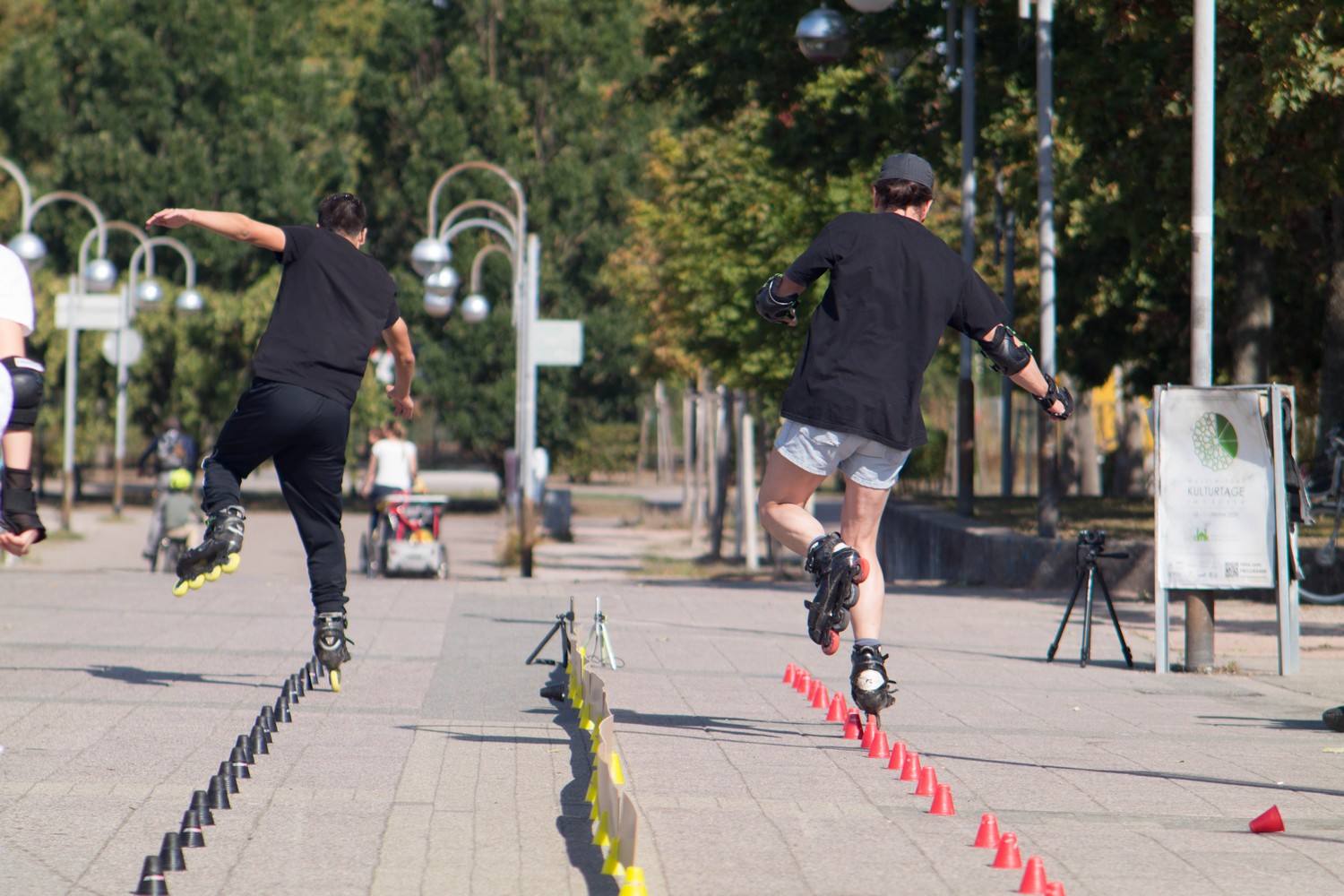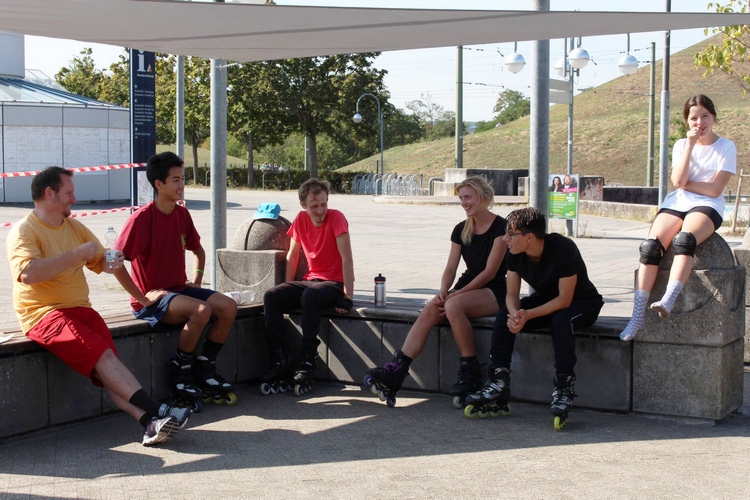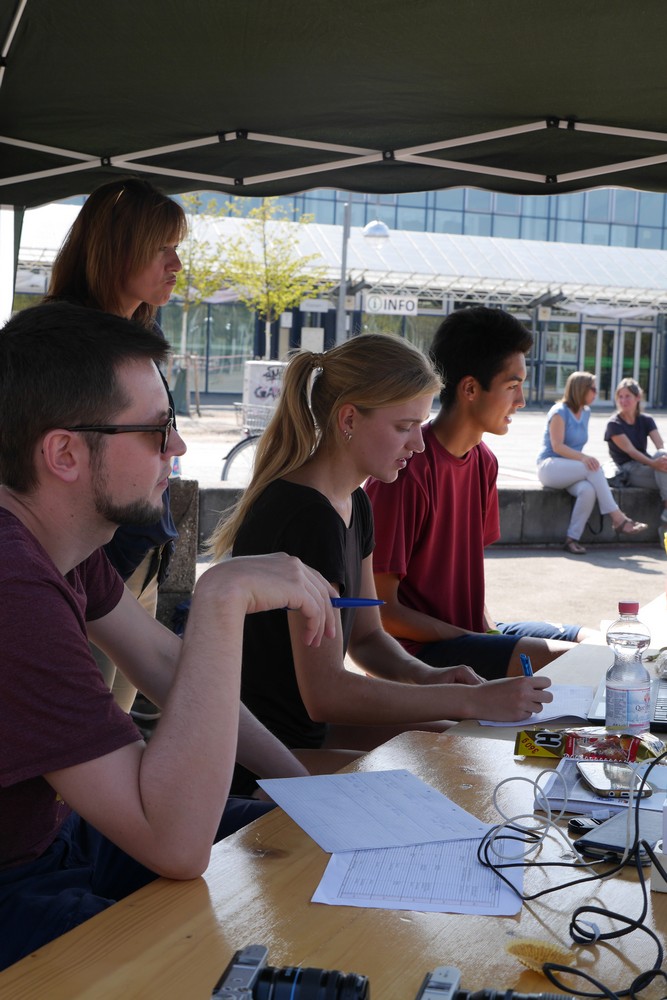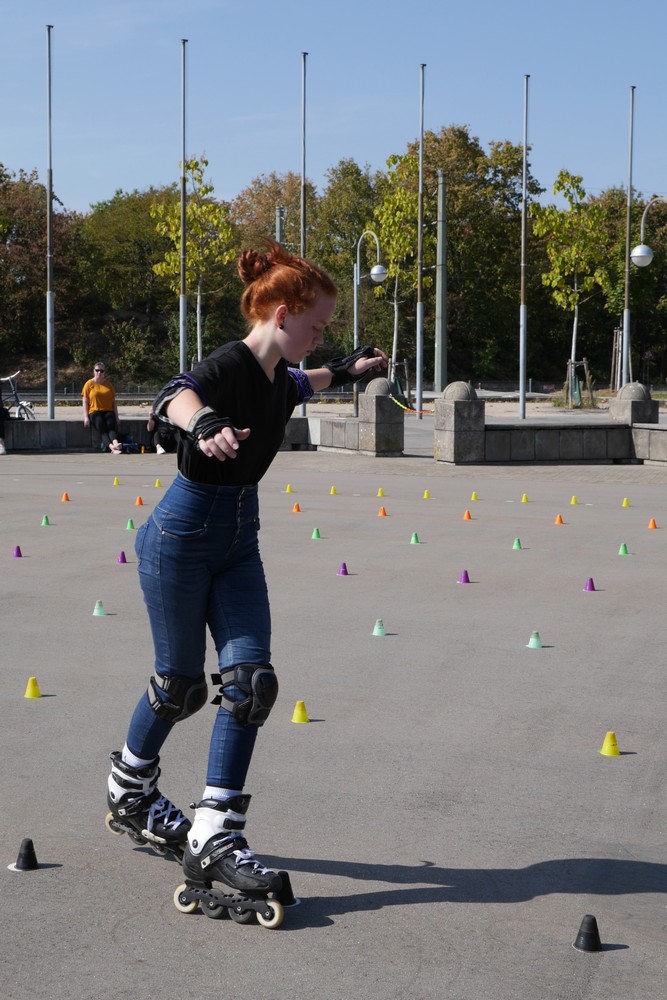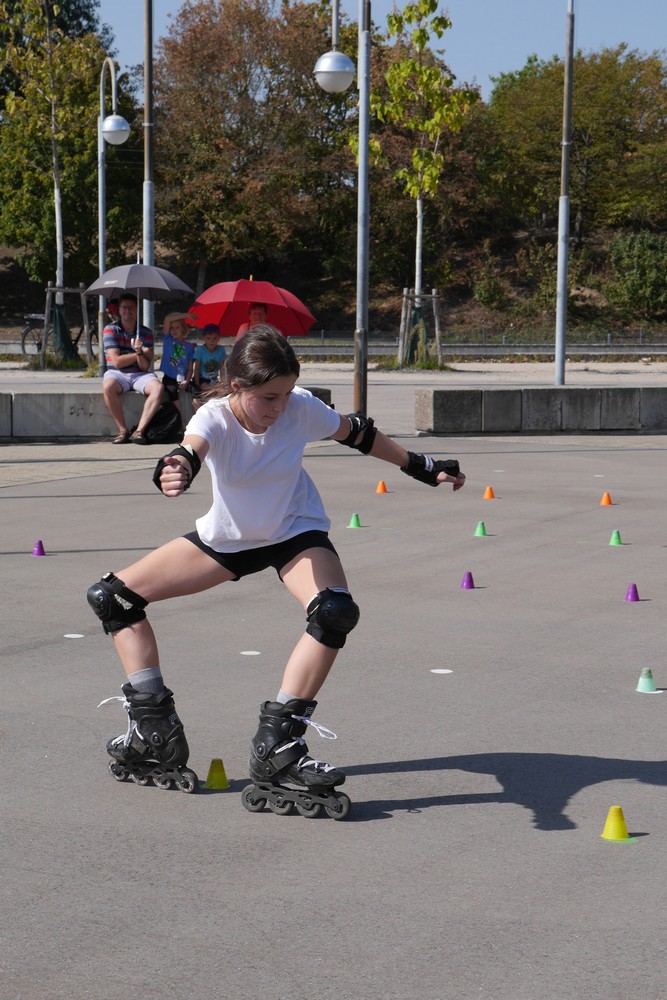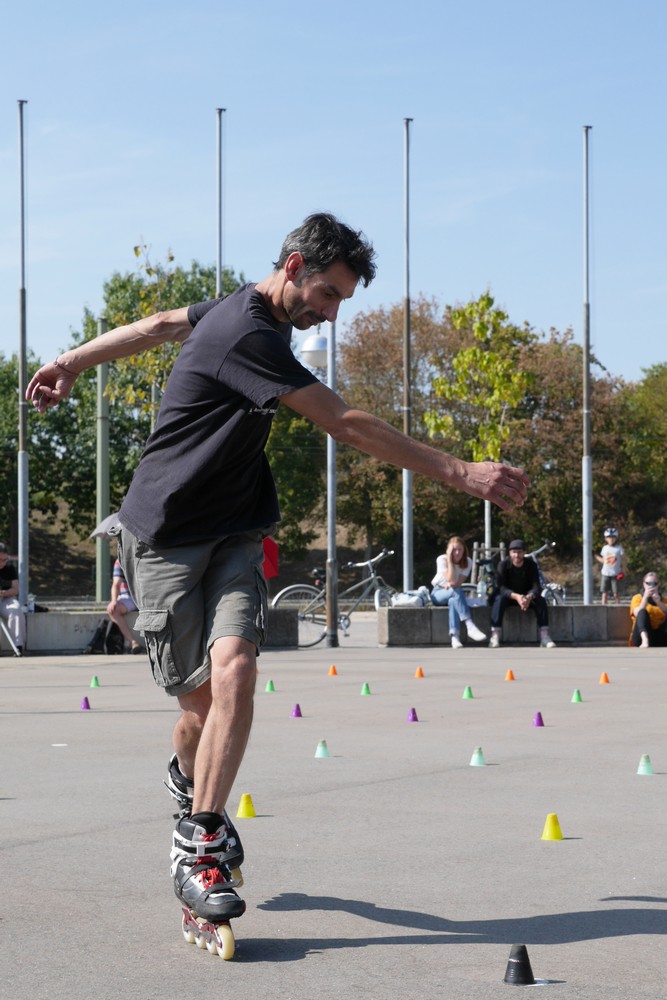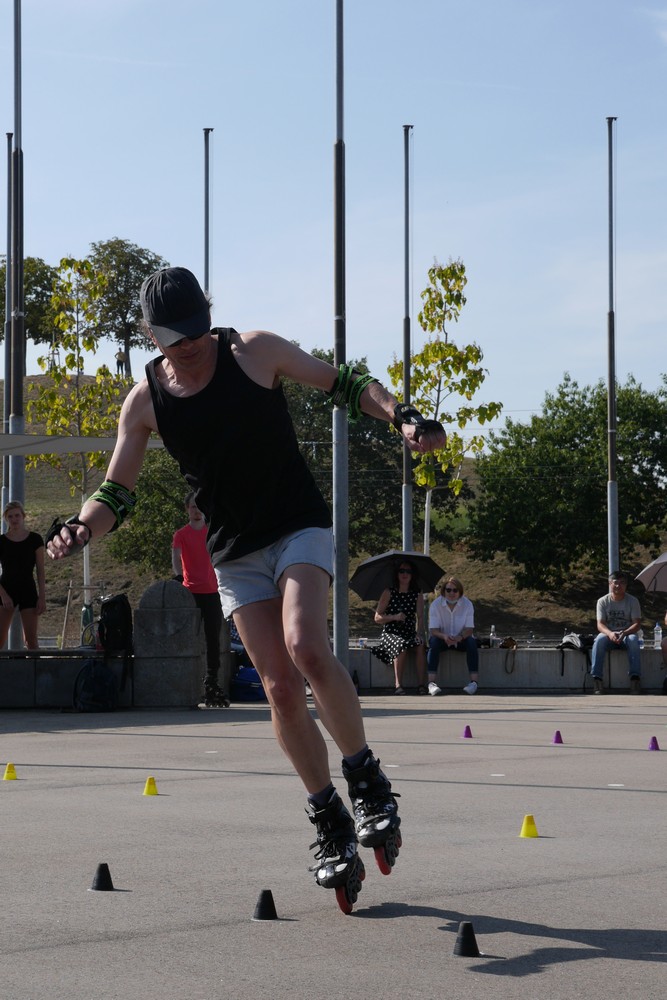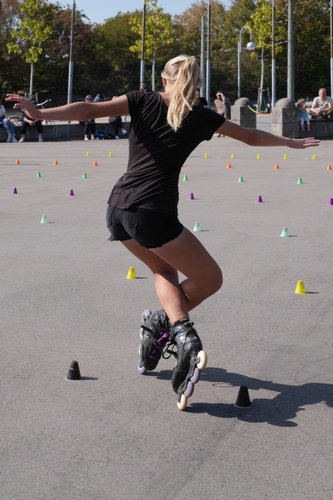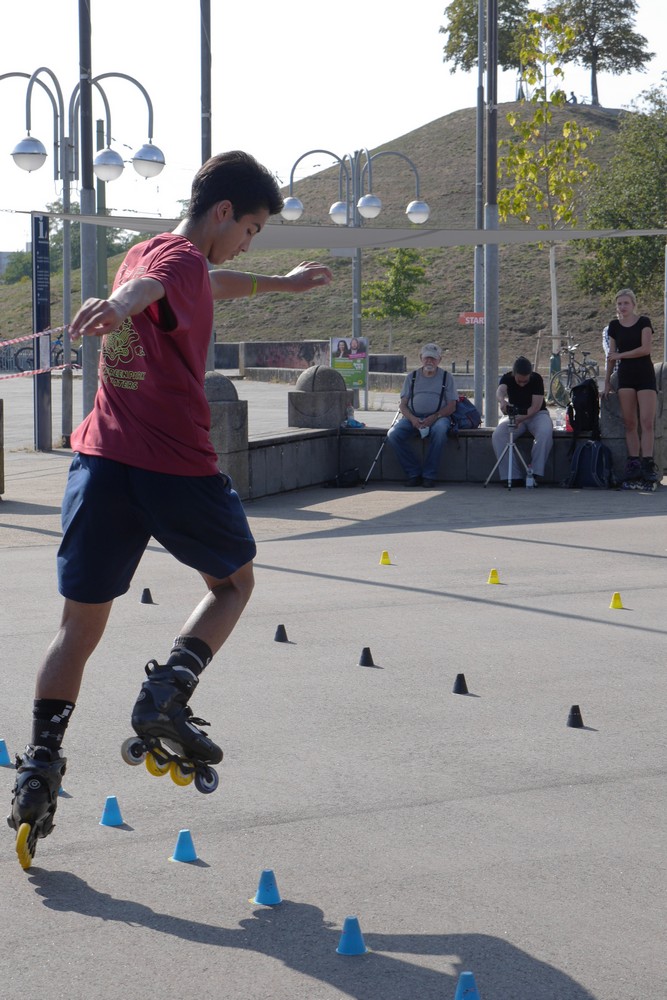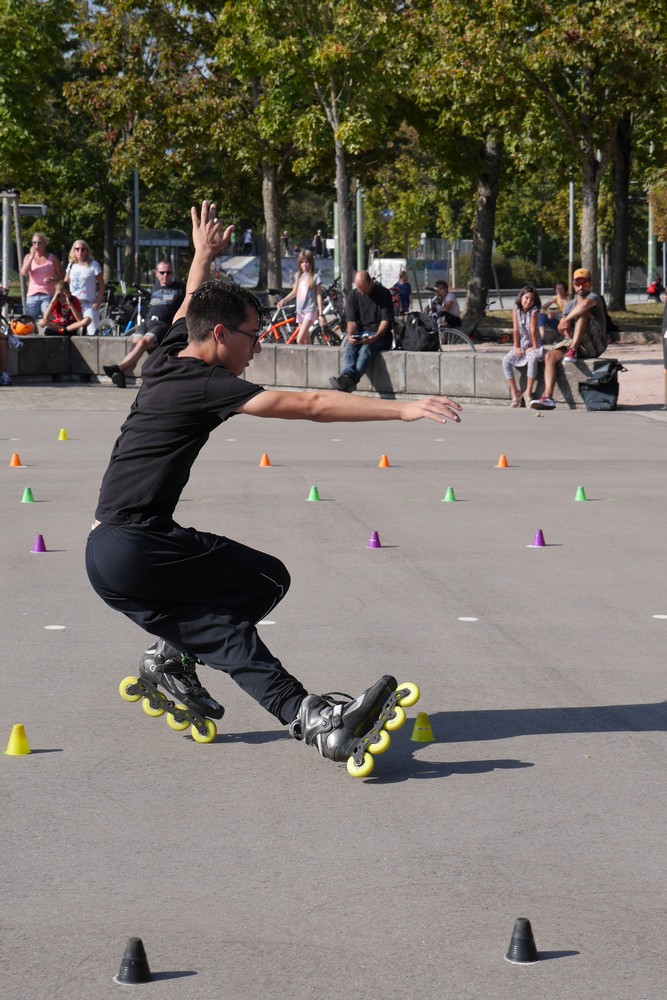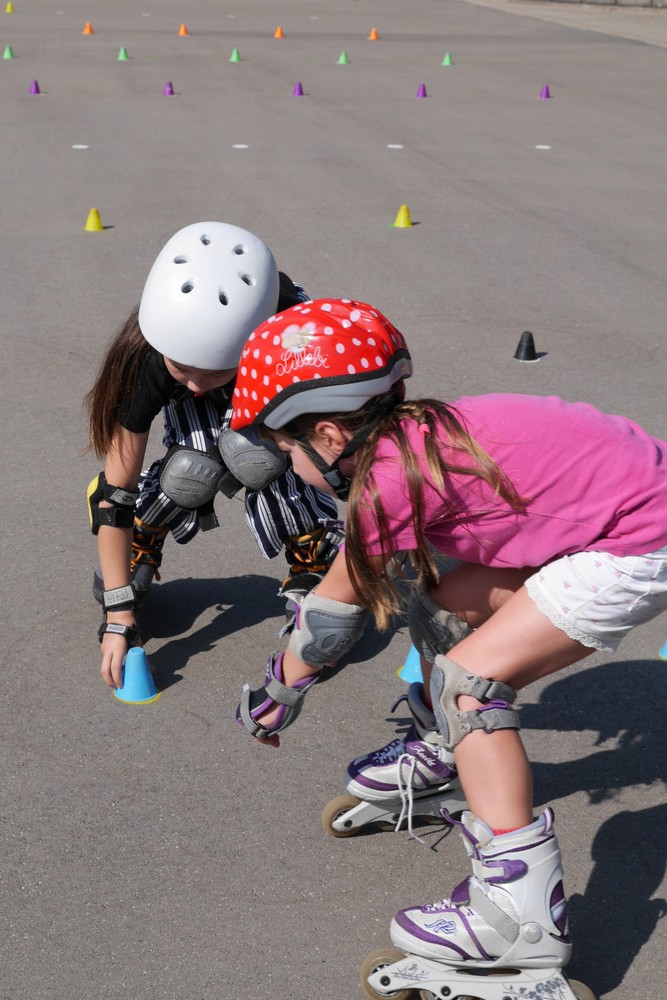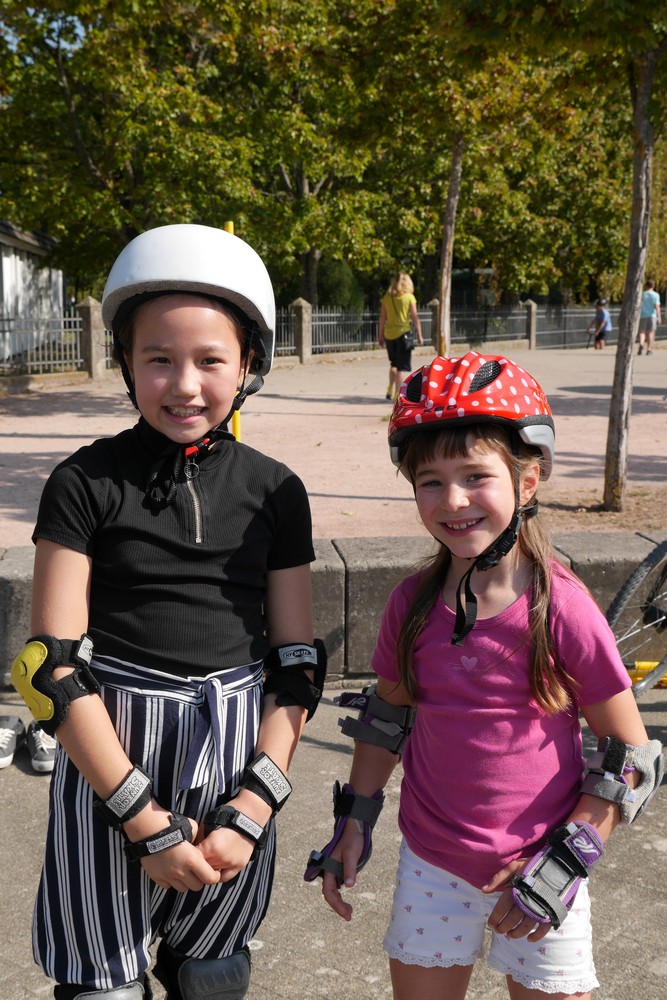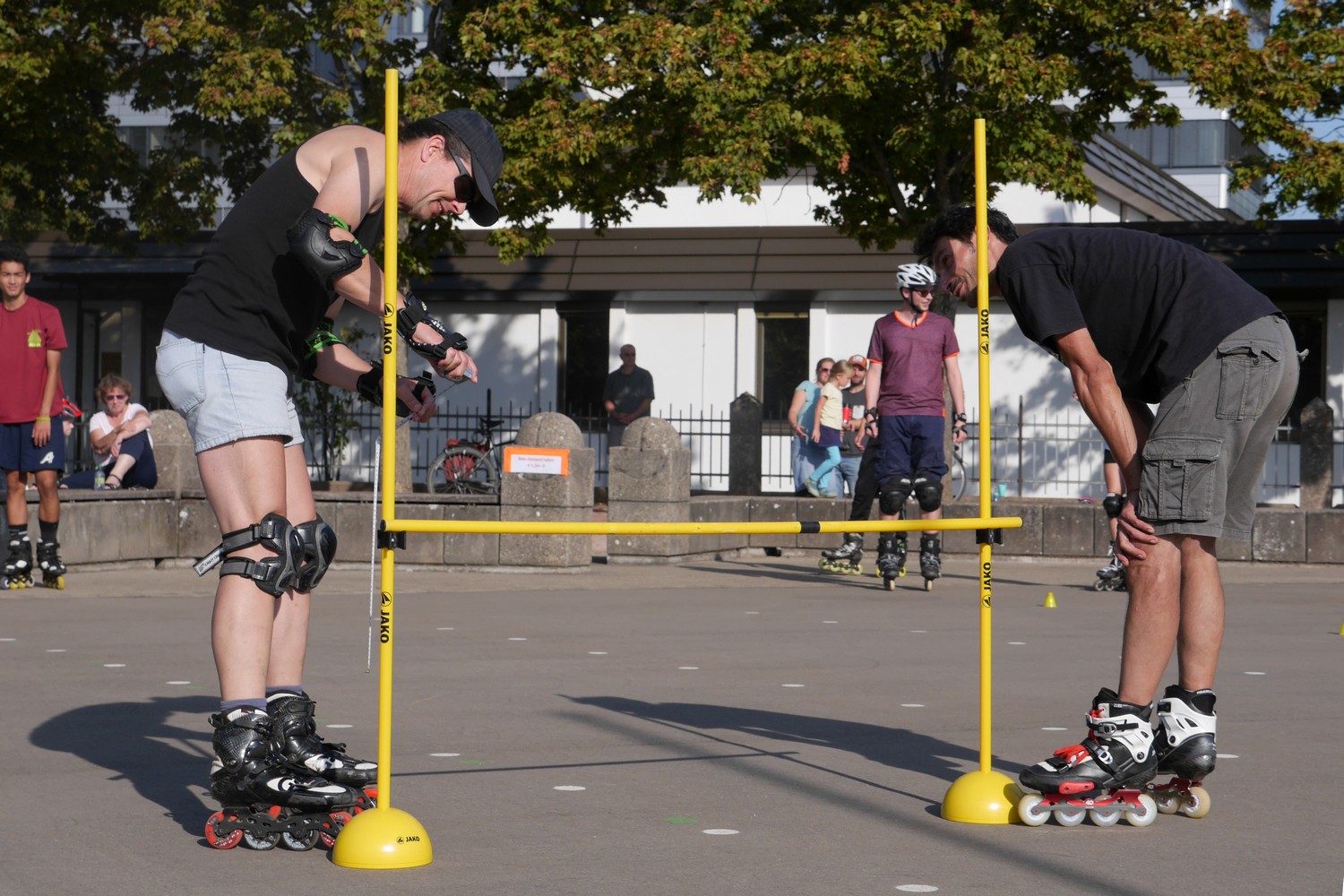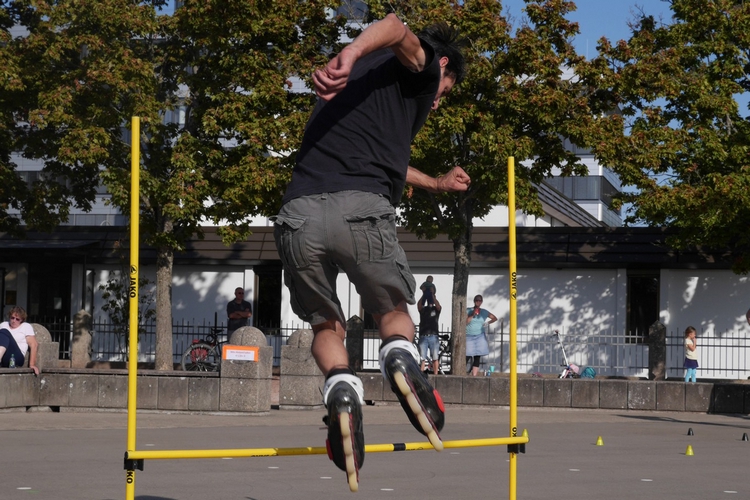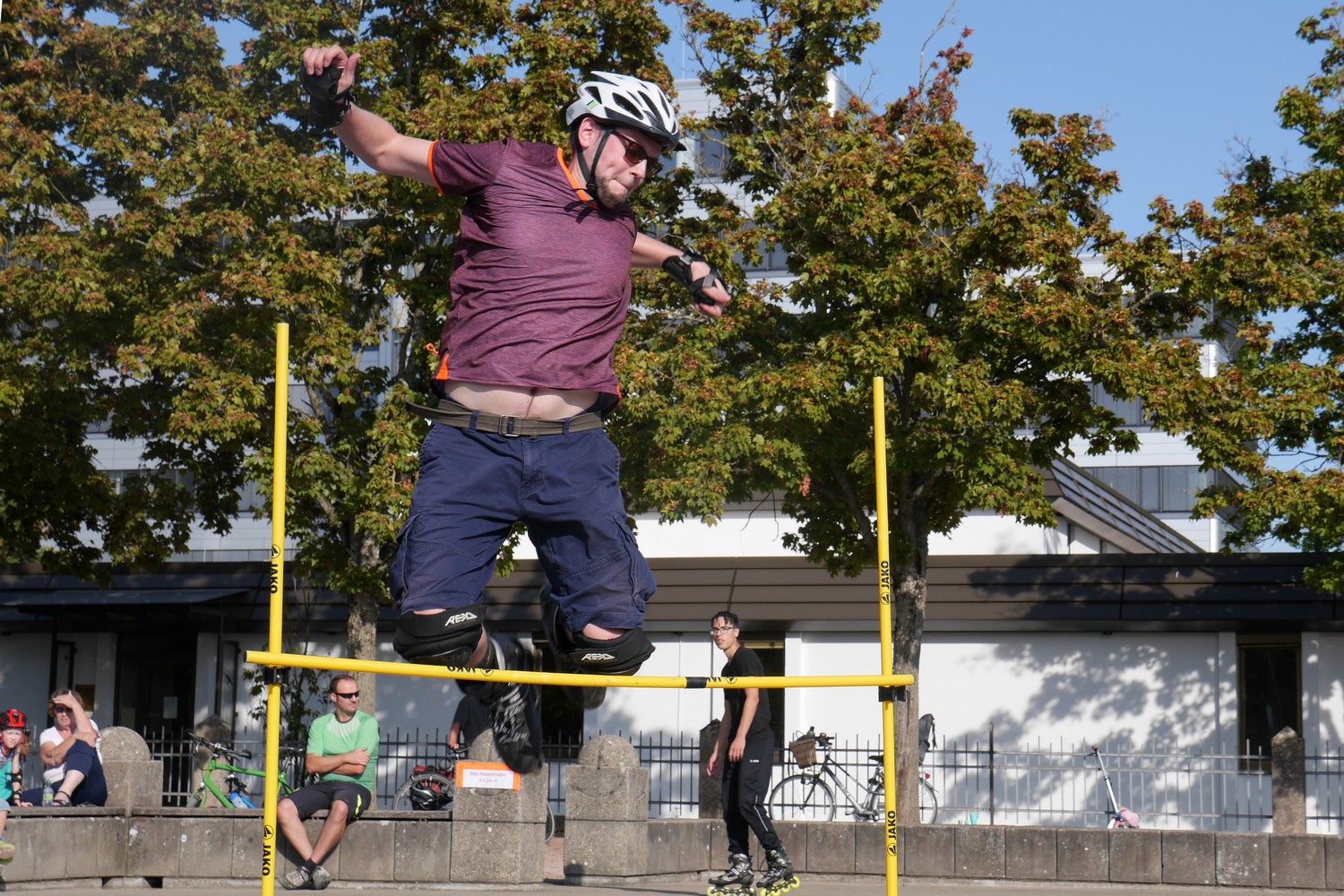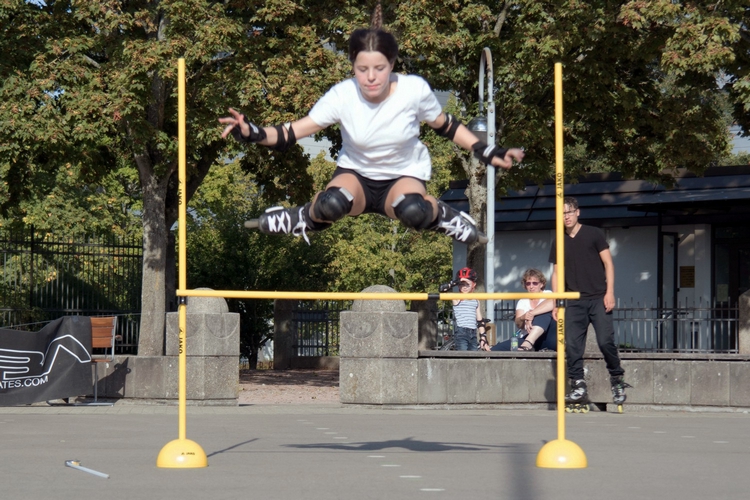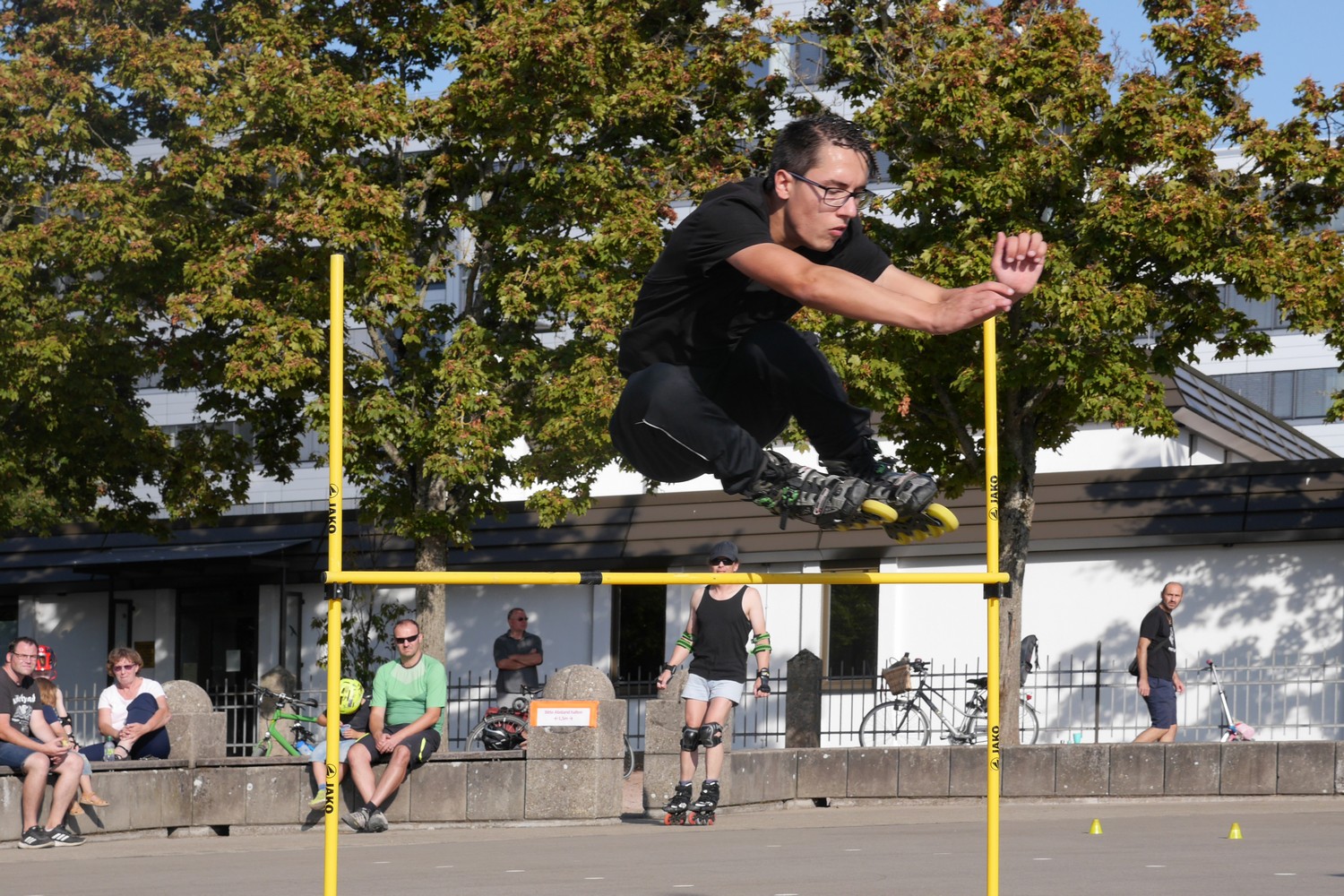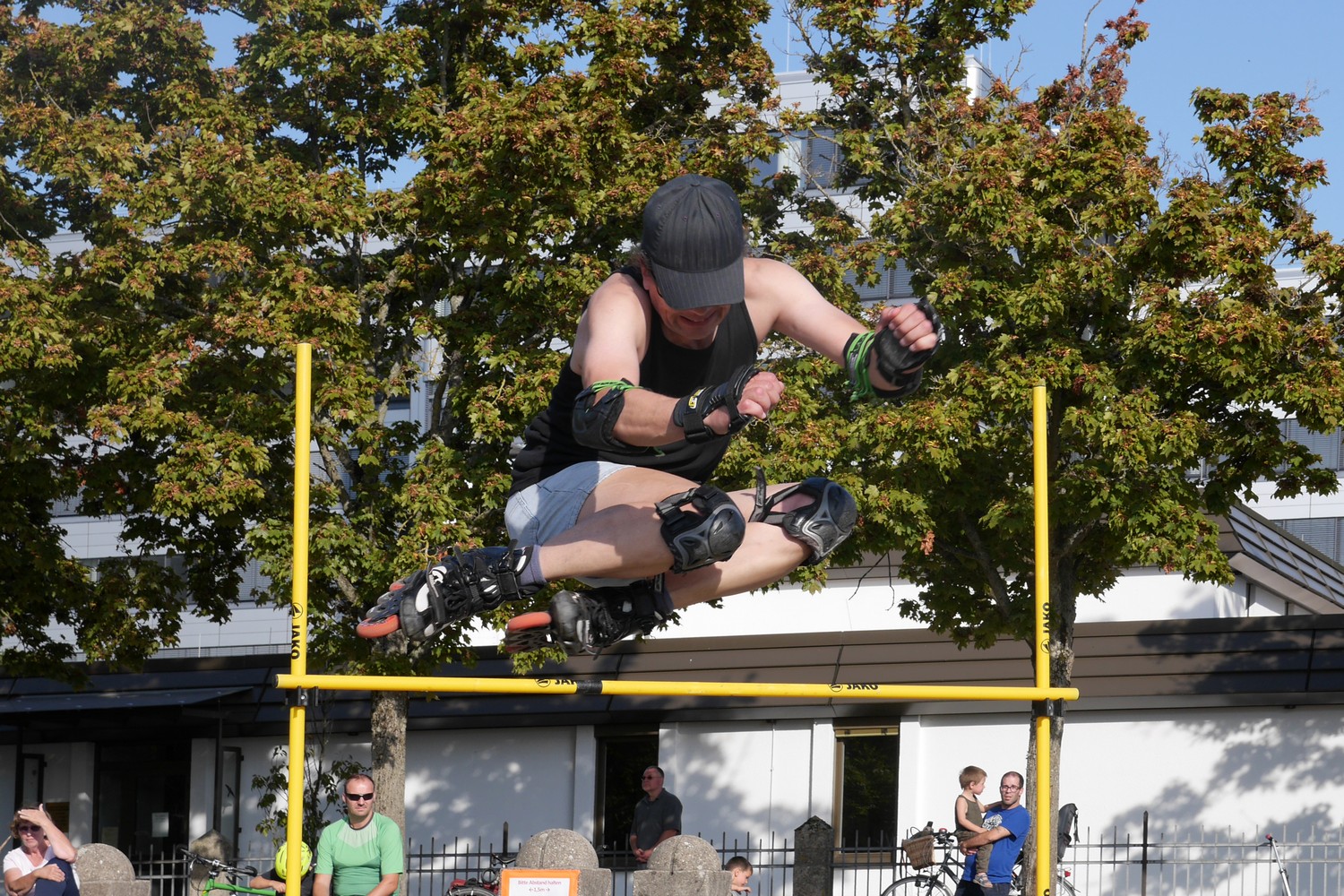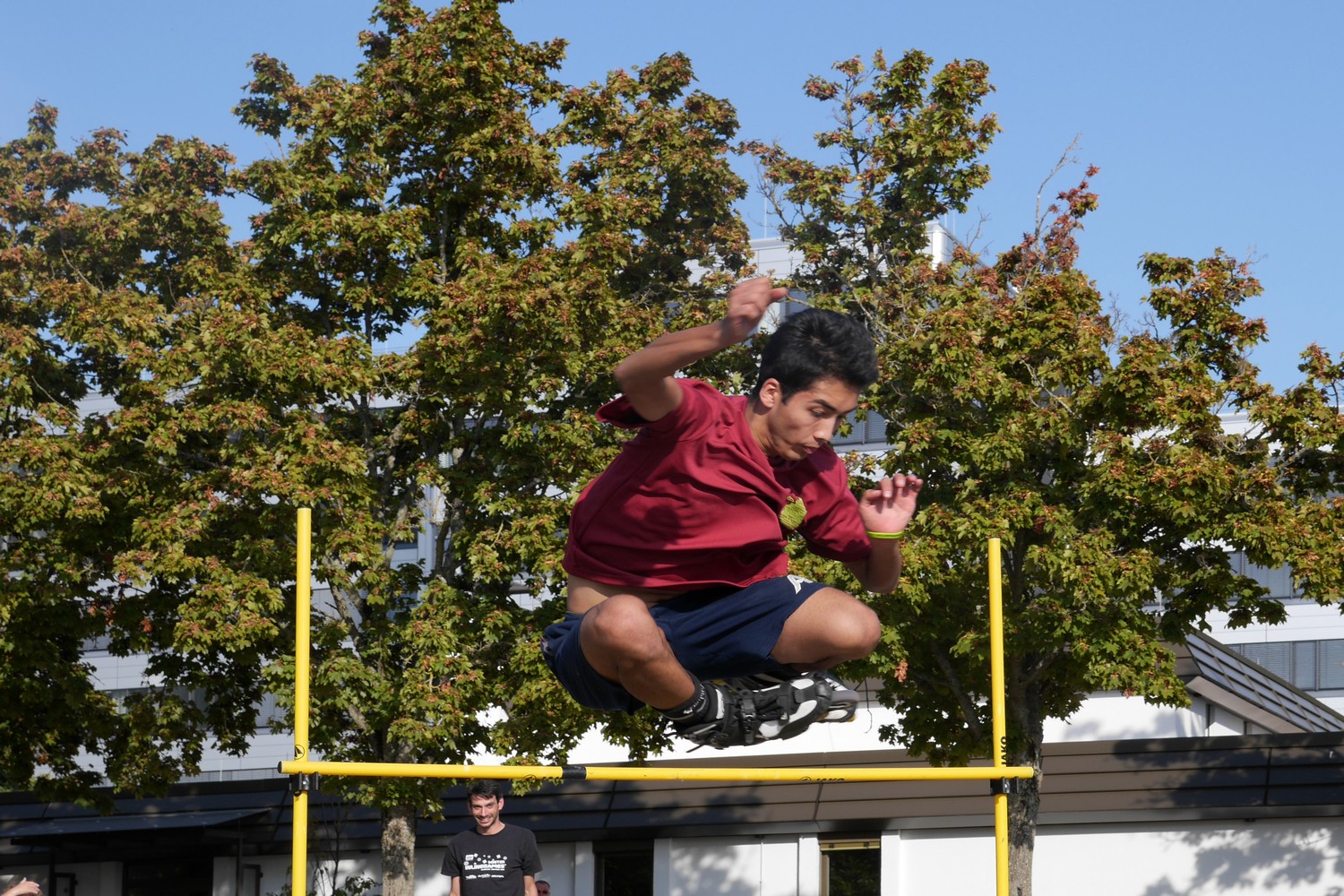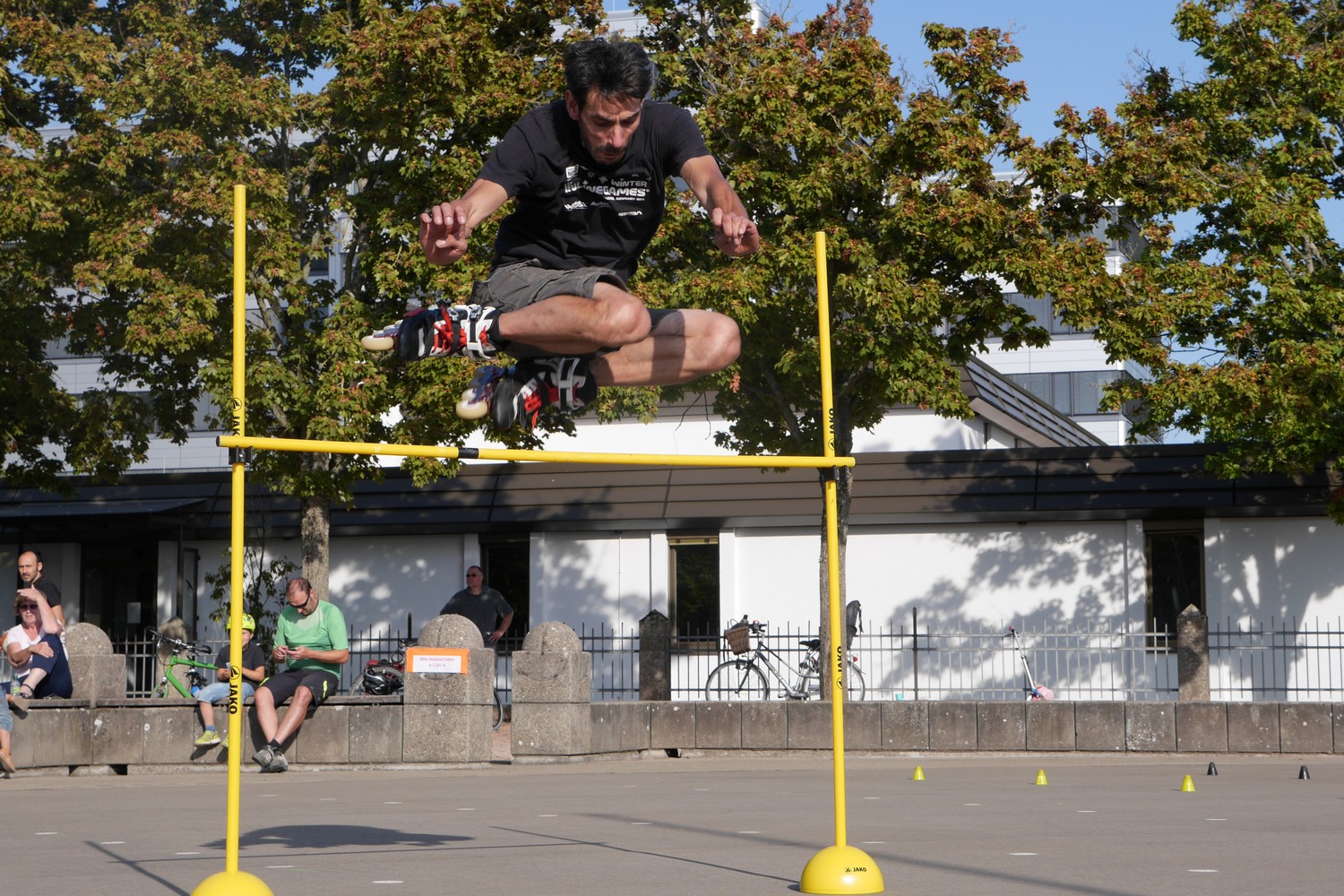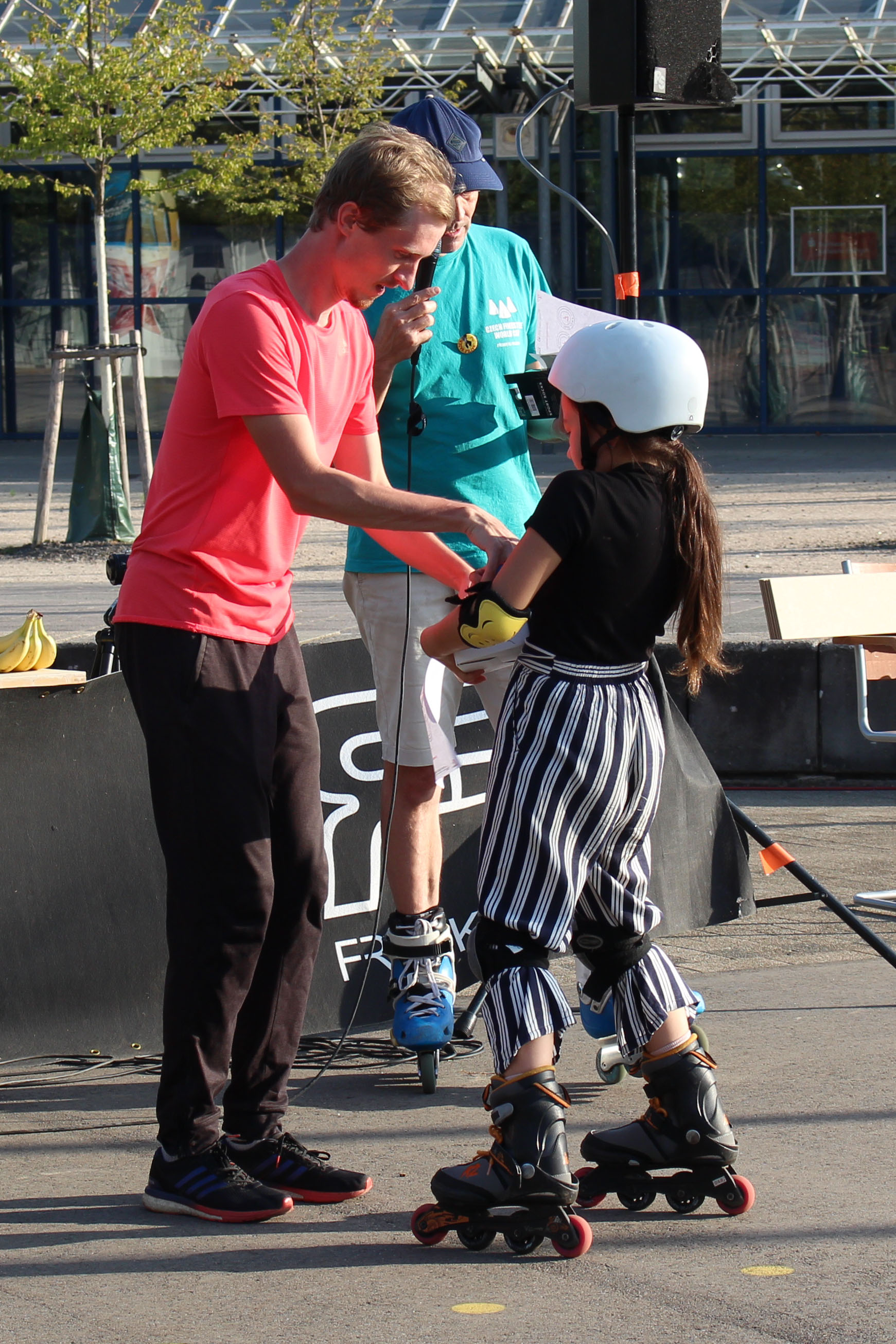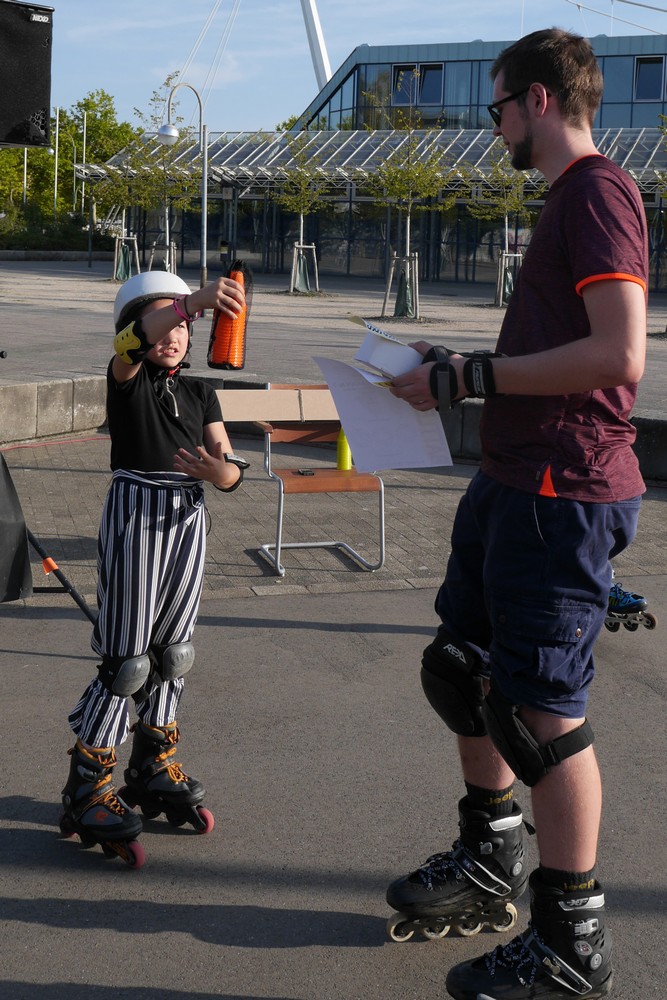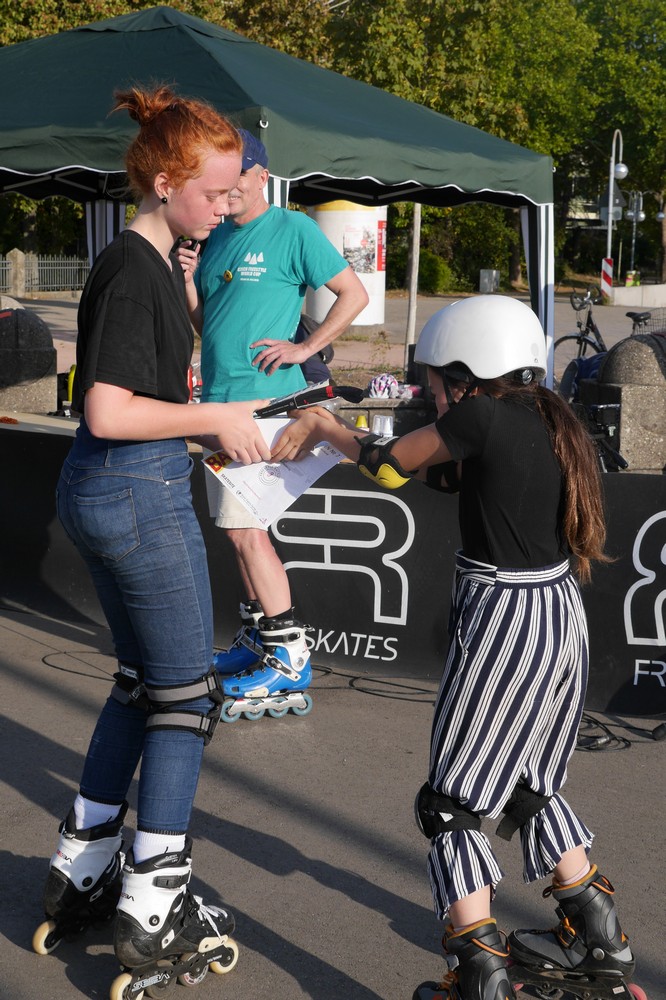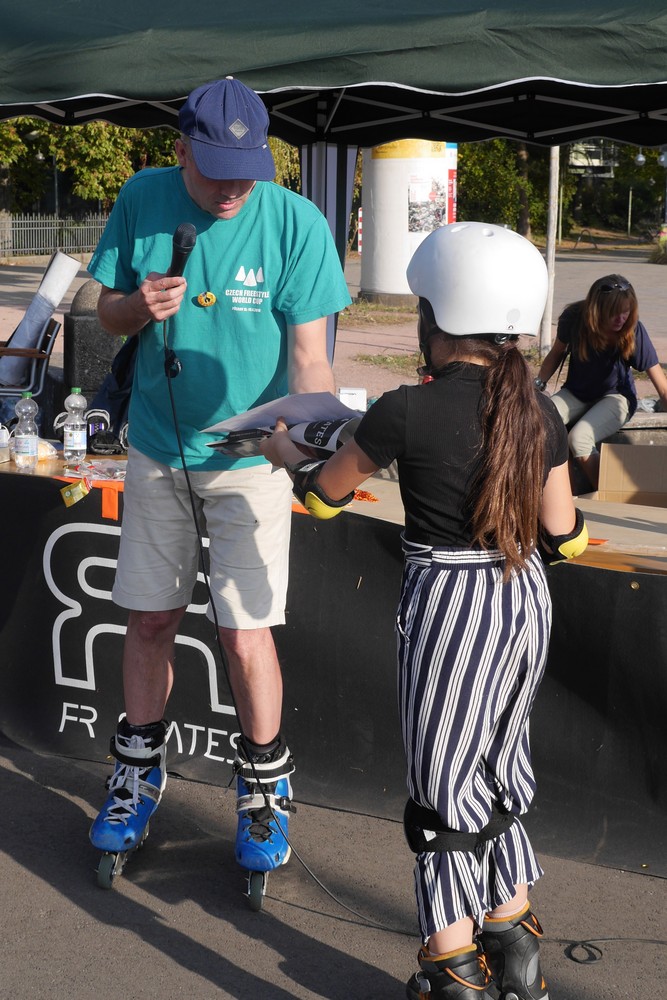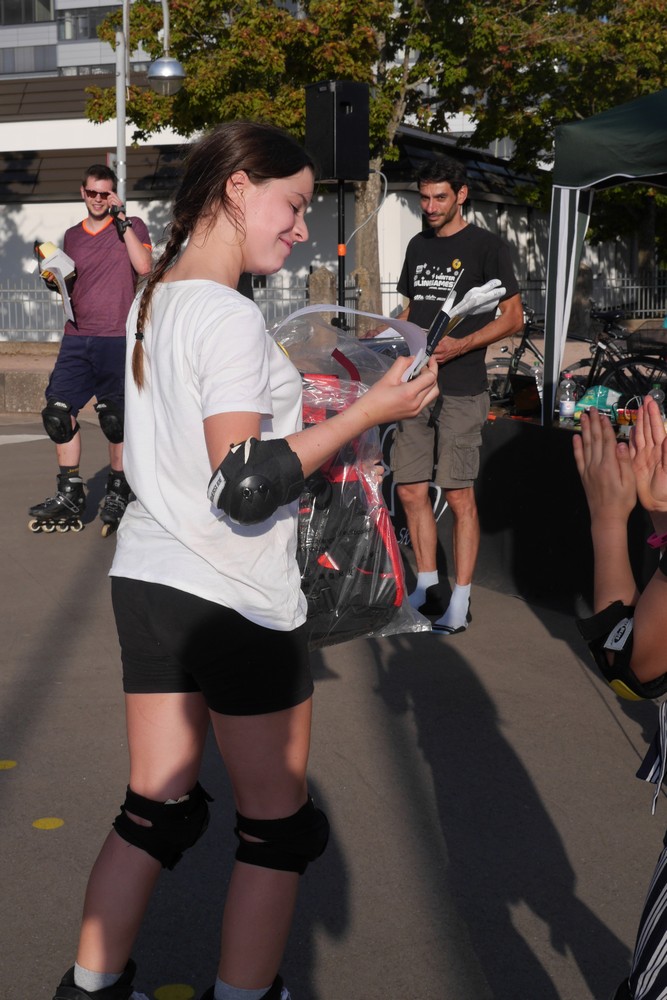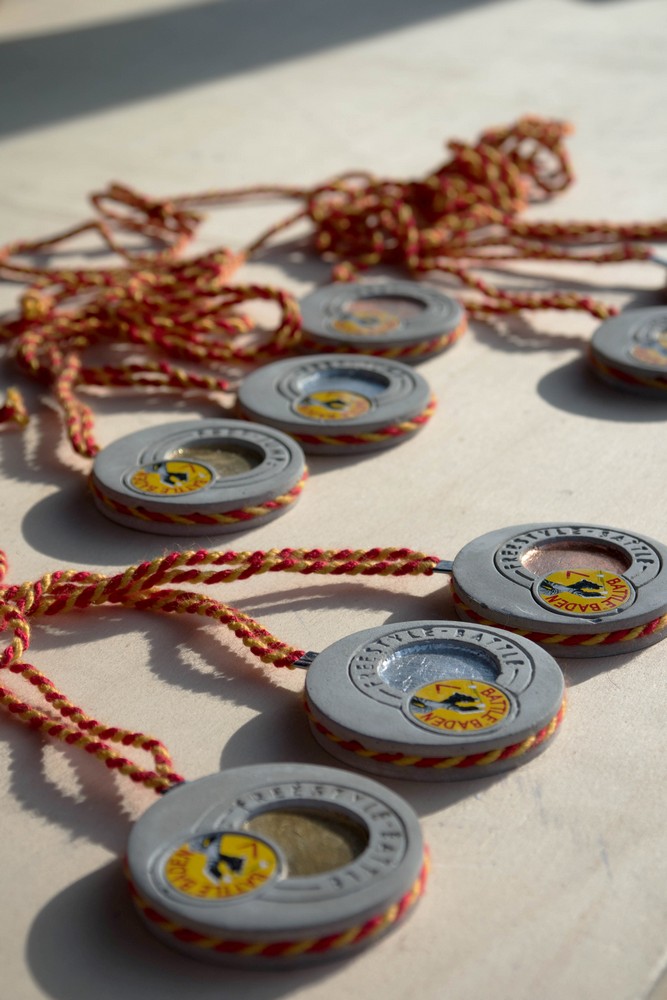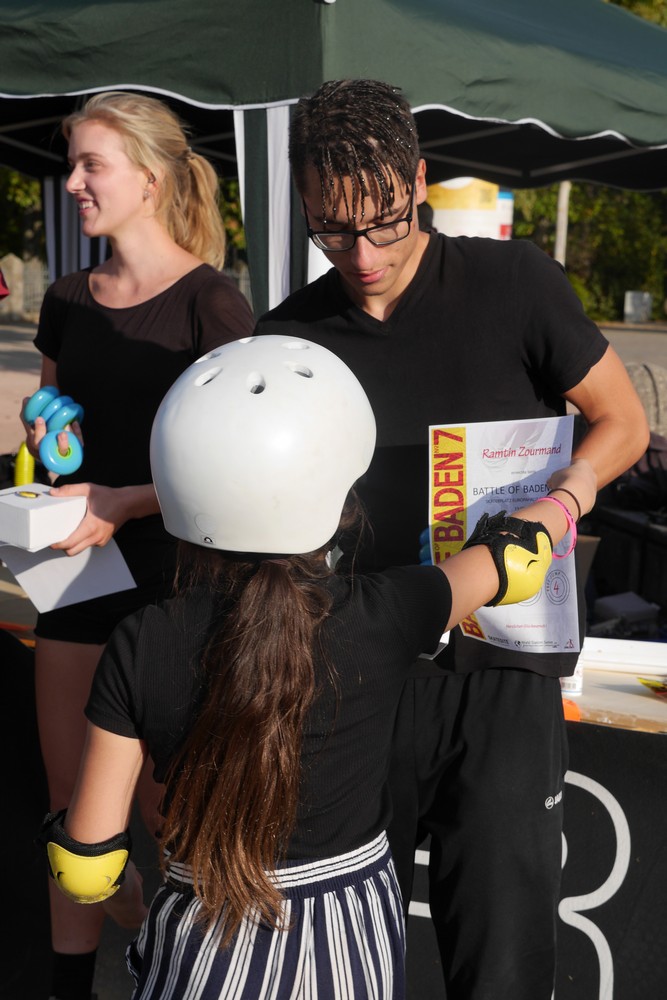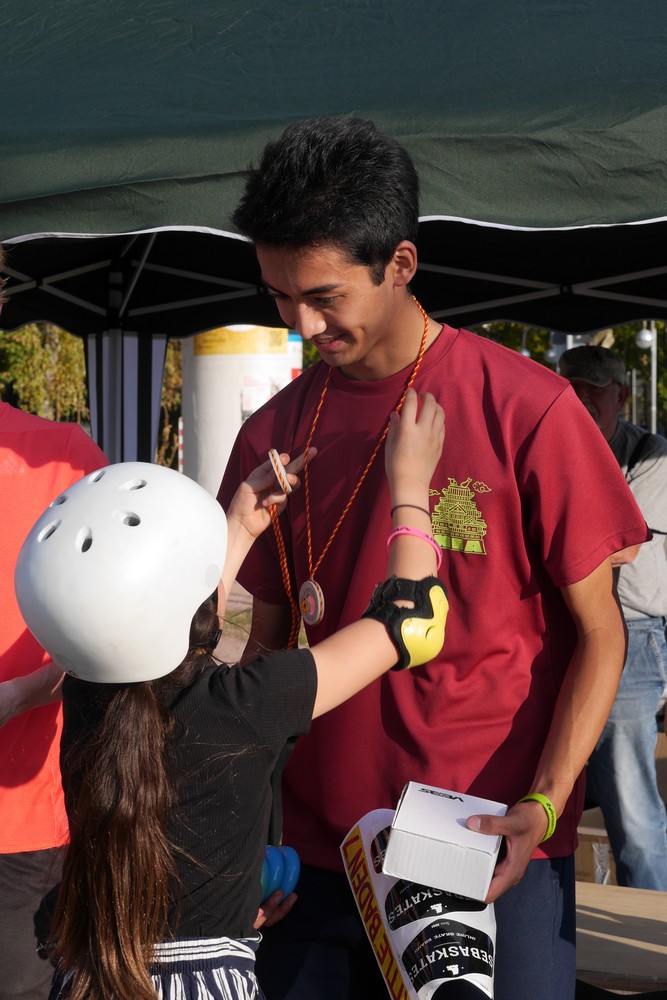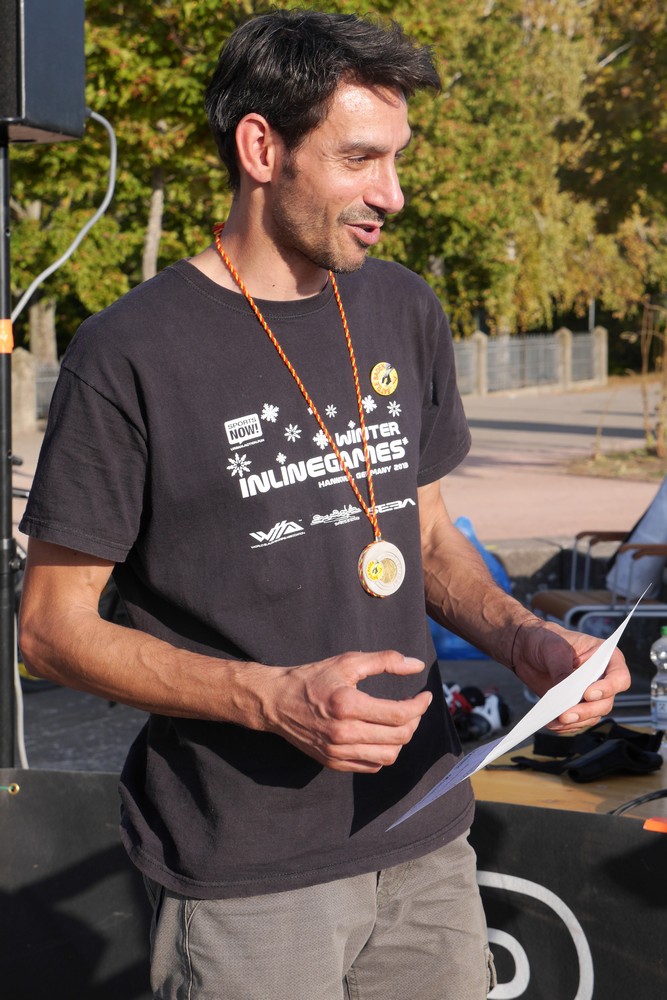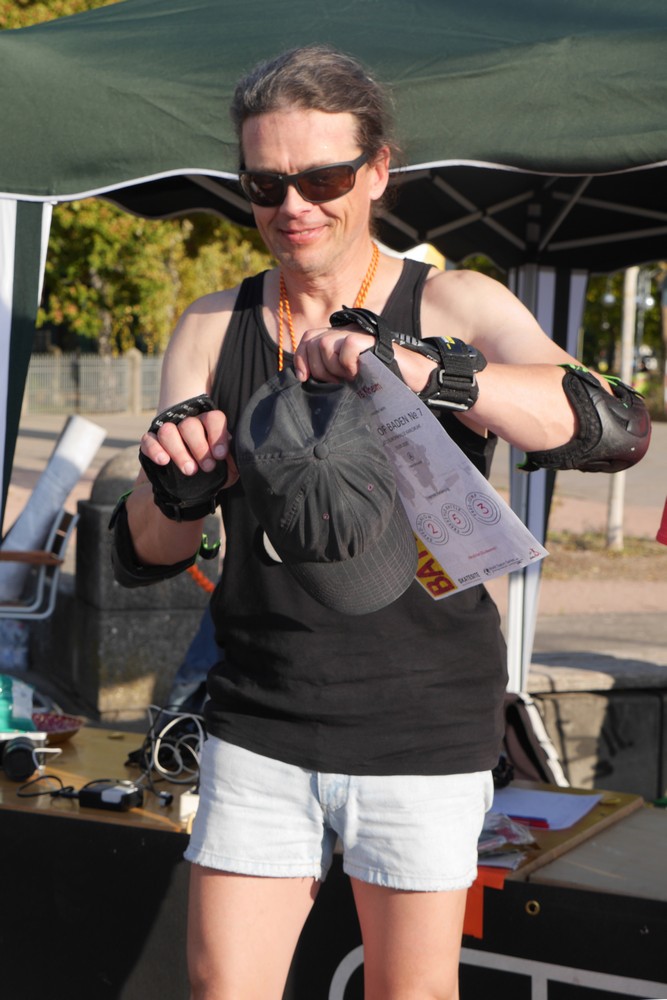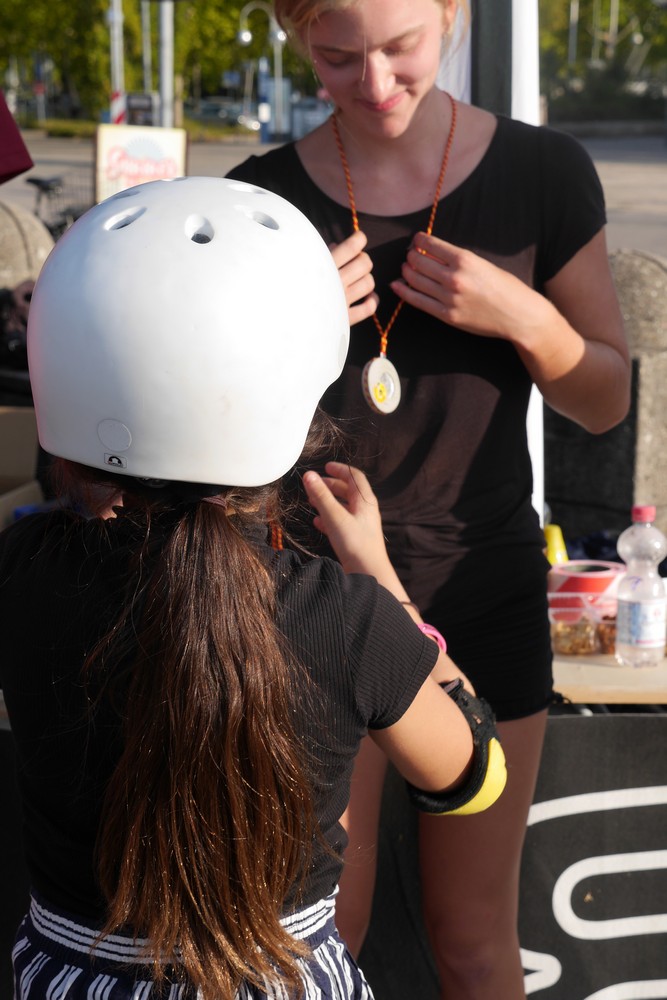 © Volker Eckerle, Johannes Schmieg, Yvonne Rothe
RESULTS
SPEED SLALOM MIXED:
| | | |
| --- | --- | --- |
| 🥇 | Ramtin Zourmand | GER |
| 🥈 | Tobias Kheim | GER |
| 🥉 | Kai Jones | JPN |
| 4. | René Koslowsky | GER |
| 5. | Dirk Walther | GER |
| 6. | Thorsten Eilers | GER |
| 7. | Louise Klinge | GER |
FREESTYLE SLALOM MIXED:
| | | |
| --- | --- | --- |
| 🥇 | Ramtin Zourmand | GER |
| 🥈 | Mira Schmidtke | GER |
| 🥉 | Kai Jones | JPN |
| 4. | Stanislav Karpuk | RUS |
| 5. | Tobias Kheim | GER |
| 6. | Louise Klinge | GER |
| 7. | Thorsten Eilers | GER |
| 8. | René Koslowsky | GER |
| 9. | Hanna Schmidt | GER |
FREE JUMP MIXED:
| | | |
| --- | --- | --- |
| 🥇 | René Koslowsky | GER |
| 🥈 | Kai Jones | JPN |
| 🥉 | Tobias Kheim | GER |
| 4. | René Koslowsky | GER |
| 5. | Ramtin Zourmand | GER |
| 6. | Johannes Schmieg | GER |
| 7. | Louise Klinge | GER |
| 8. | Thorsten Eilers | GER |
Results Battle of Baden (Ger)
Karlsruhe, Germany, 19 September 2020
Results_BattleofBaden2020.pdf
Adobe Acrobat Document 243.3 KB
Download