Das Inline Freestyle Event in Karlsruhe hat schon Tradition: Seit 2014 findet es jährlich Ende September statt. Zu unserem Skater-Wettkampf erwarten wir auch diesmal wieder Teilnehmer aus ganz Deutschland und einige internationale Gäste.
Our inline freestyle event in Karlsruhe already has a tradition since 2014. Every year, it attracts more than a few spectators who provide a good atmosphere around the skating spot.


© Yvonne Rothe
Organisiert wird das Event von skatesite,
der Karlsruher Inline-Freestyle-Community.
The event is organized by skatesite, the Inline-Freestyle-Community of Karlsruhe.
Die Ergebnisse fließen als starter event in die offizielle Weltrangliste ein.
All results will be included in the official world ranking as a starter event.
Hinweis: Die Durchführung des Events ist abhängig vom aktuellen Pandemiegeschehen und kann nur unter Einhaltung der geltenden Corona-Verordnung stattfinden.
Note: Carrying out of the event depends on the current pandemic situation.
It can only take place in compliance with the current Corona-Regulation.
Der Eintritt ist frei!
Admission is free!
---
PROGRAMM
PROGRAM
Die Teilnehmer treten in drei spannenden Wettbewerben gegeneinander an:

Sa. 18.09.2021
The participants will compete against each other in three disciplines:

SAT 18/09/2021
© Norbert Raufer, Marco Ferrroni, Yvonne Rothe
---
AUSTRAGUNGSORT
LOCATION
Inline Skate-Platz Europahalle
Hermann-Veith-Strasse 7
76135 Karlsruhe
© Johannes Schmieg
Die Wettbewerbe werden auf dem Platz vor der Europahalle ausgetragen. Das ist unser angestammter Trainings-Spot mit einem sehr ebenen Asphaltboden, also optimale Bedingungen zum Skaten!
The event will take place on our favourite training spot before the Europahalle, which is an outdoor site with a smooth and even asphalt surface. So you will find really perfect conditions for skating!
ANREISE:
HOW TO GET THERE:
---
TEILNEHMER
PARTICIPANTS
Bisher haben sich angemeldet:
Already registered:



JUNIOR/SENIOR WOMEN

SPEED

BATTLE

JUMP

Ricarda Ockert (GER)
Anna Laura Laudascher (GER)
Ronja Rook (GER)
Louise Klinge (GER)
Mira Schmidtke (GER)



JUNIOR/SENIOR MEN

Dirk Walther (GER)
Freddy Siegel (GER)
Johannes Schmieg (GER)
Stanislav Karpuk (RUS)
Xiao Tang (CHN)
Kai Jones (JPN)
Ramtin Zourmand (GER)
Thorsten Eilers (GER)
Tobias Kheim (GER)
---
ARCHIV
ARCHIVE
Einige Impressionen unseres letztjährigen Events:
Some impressions of our last year's event:
starter event,
Karlsruhe, 19. September 2020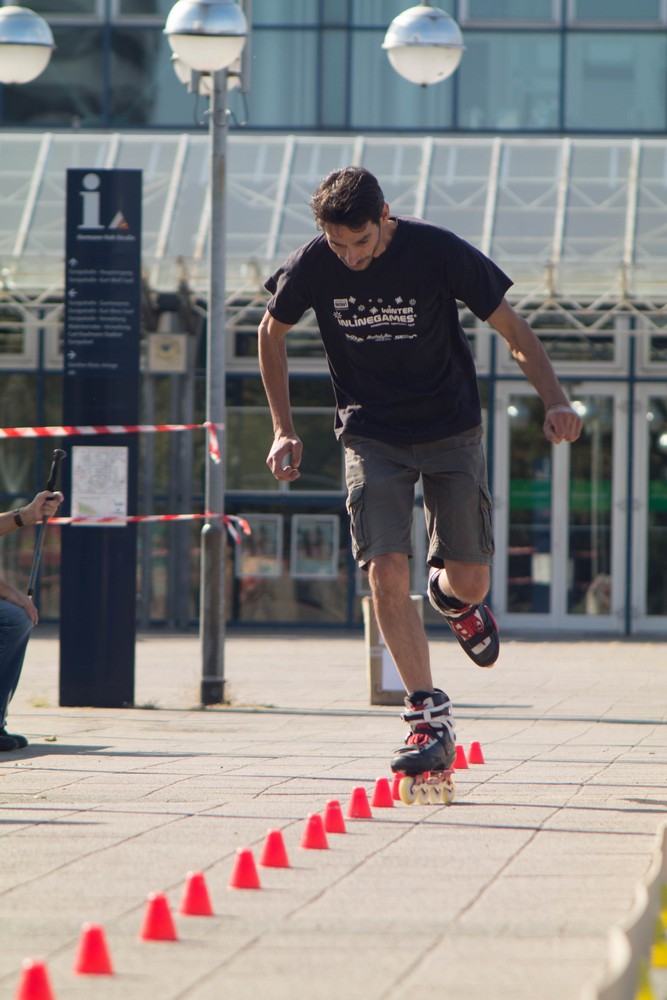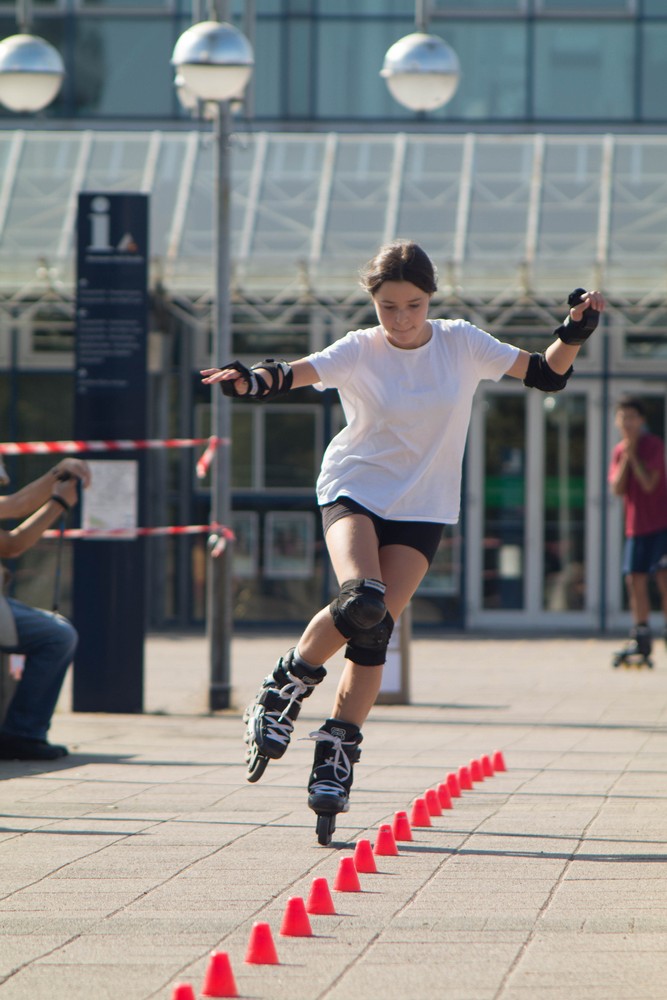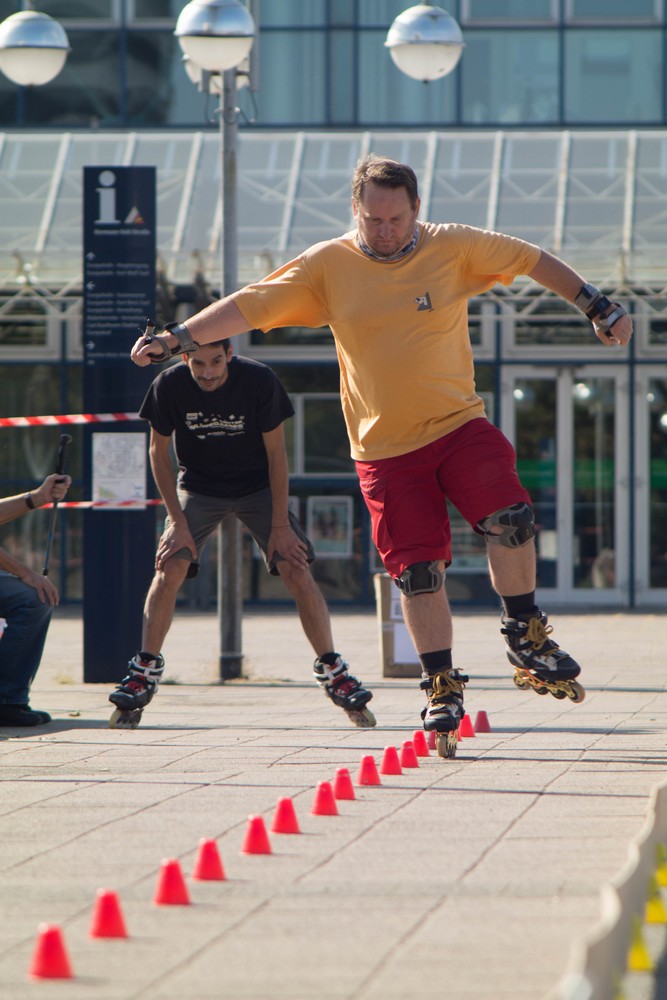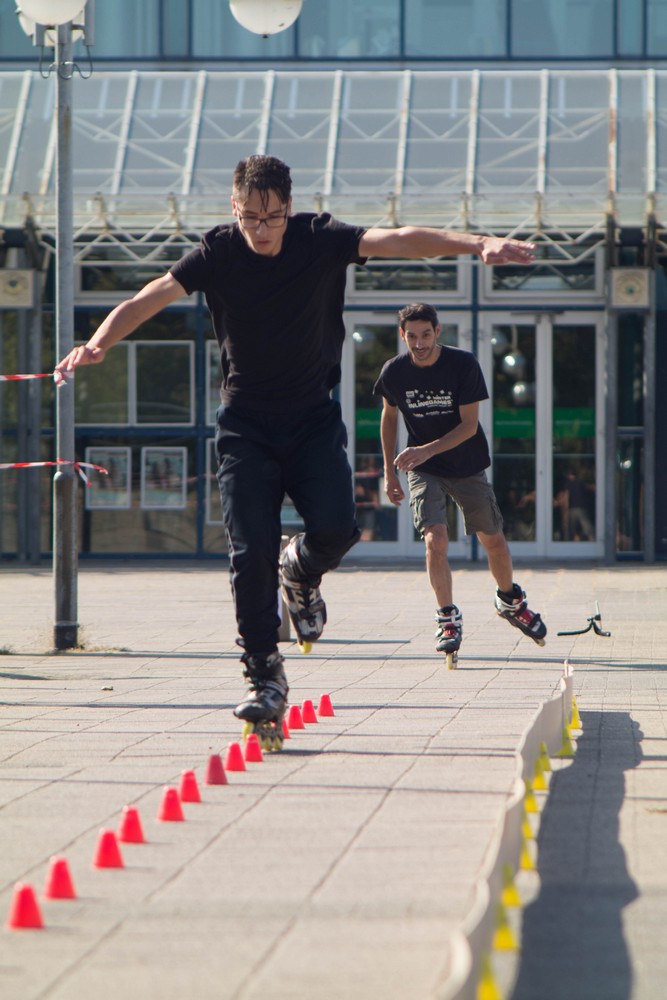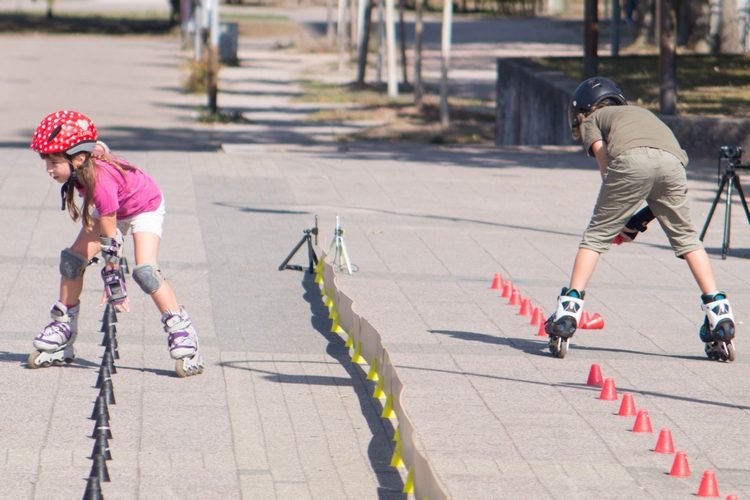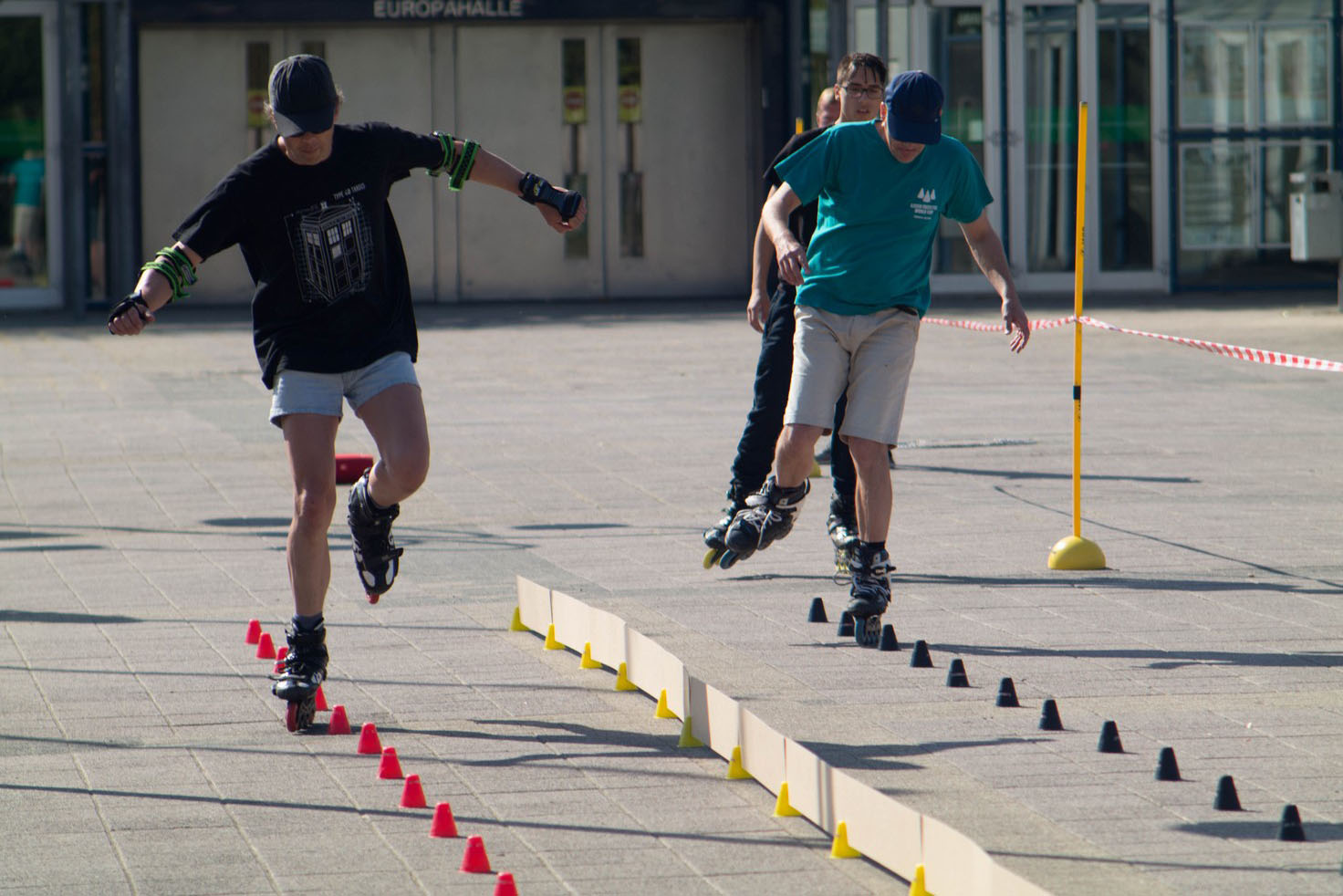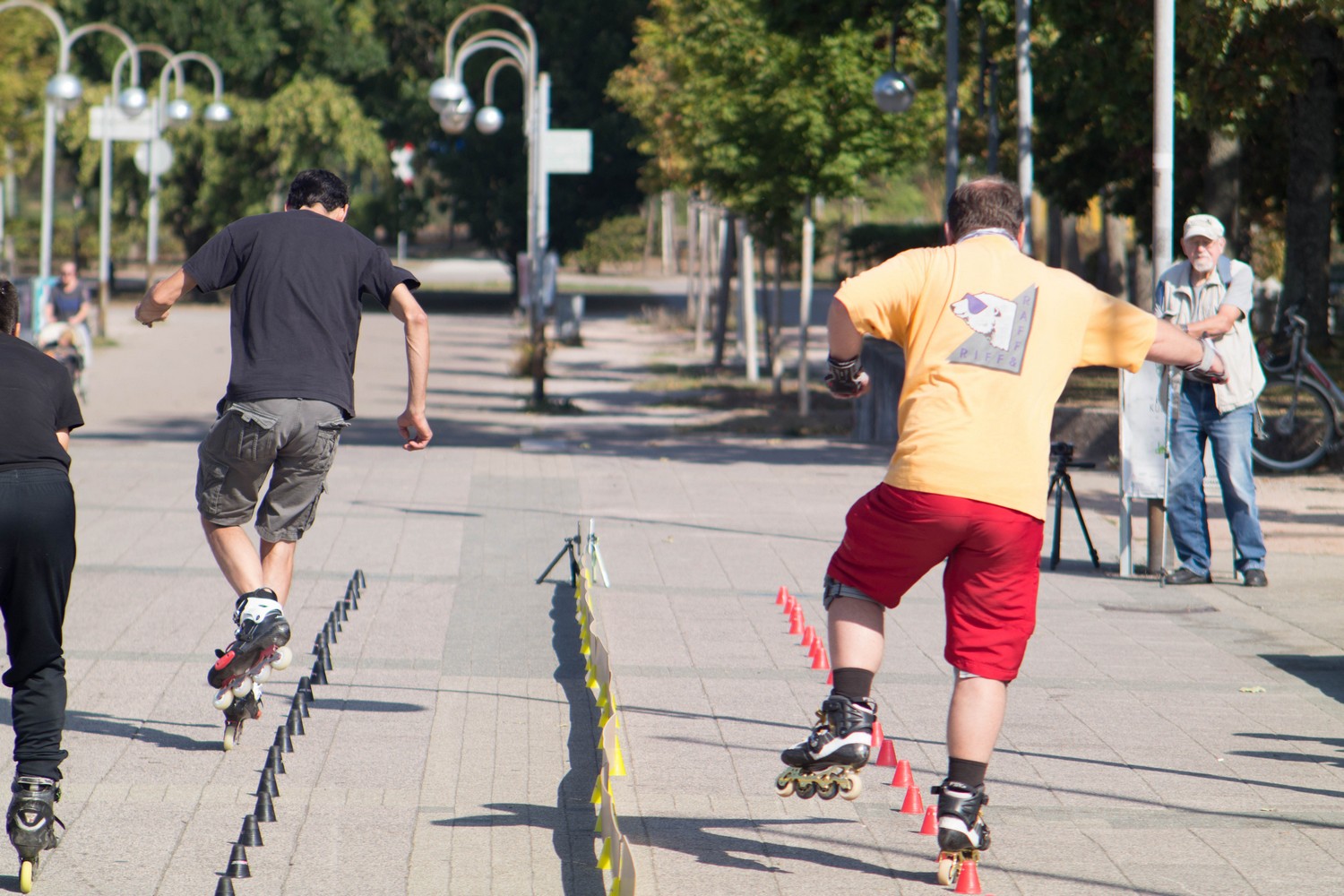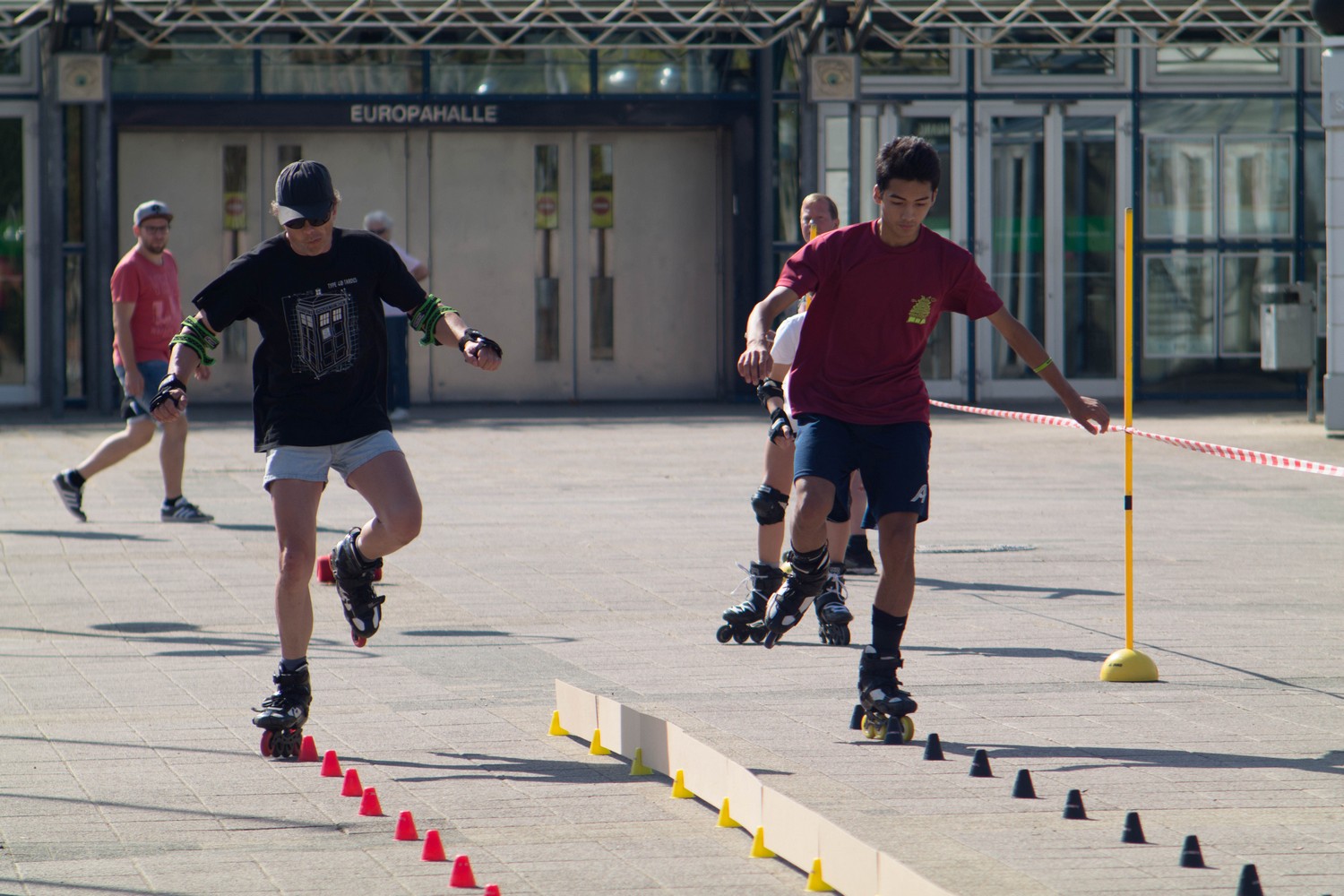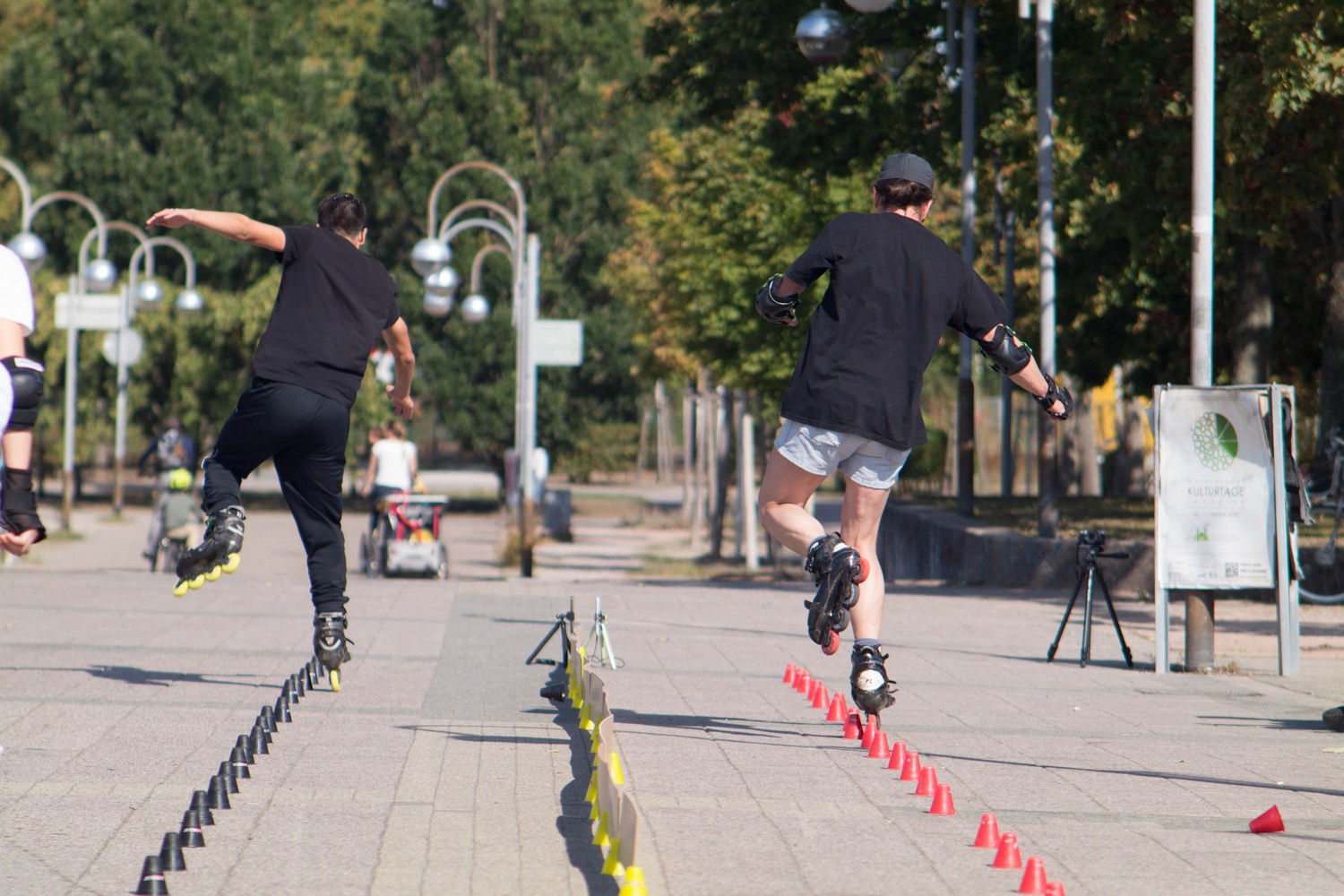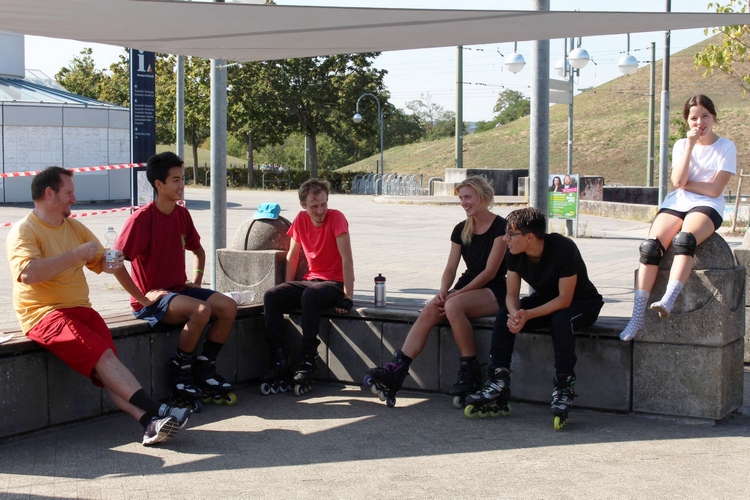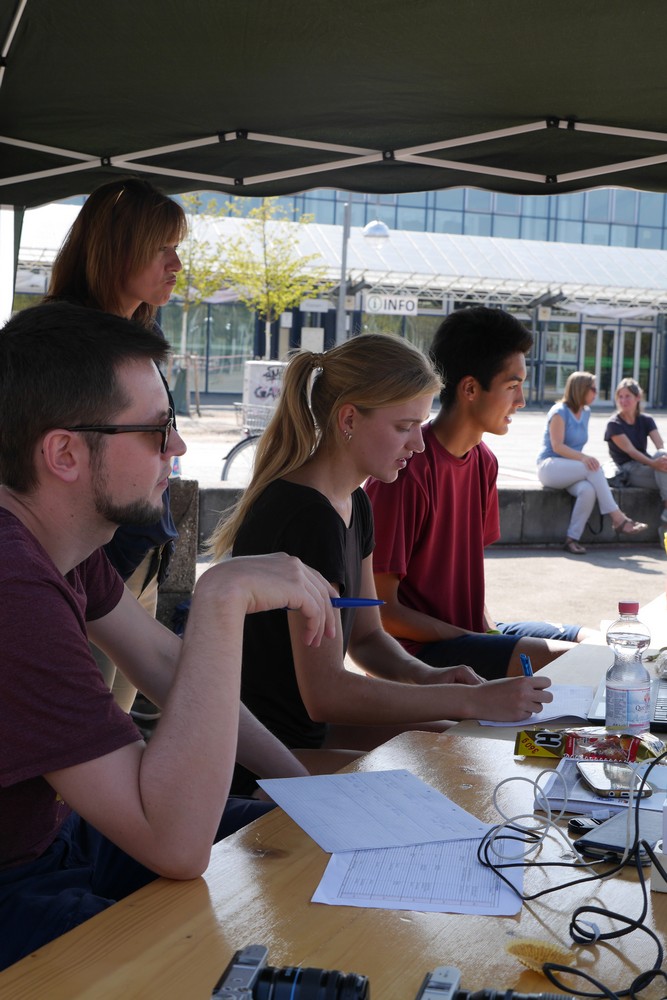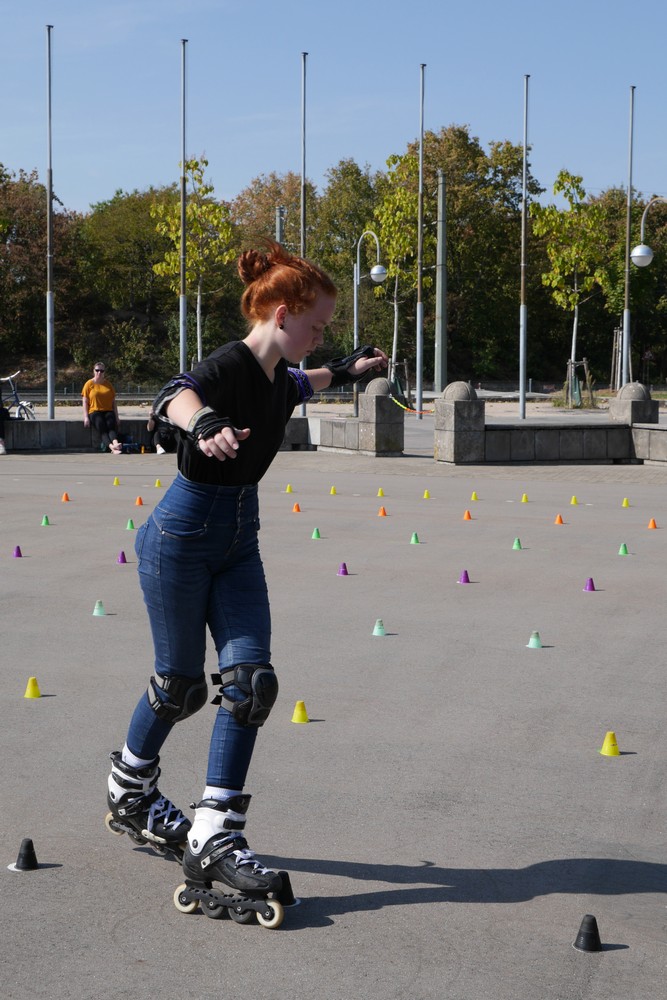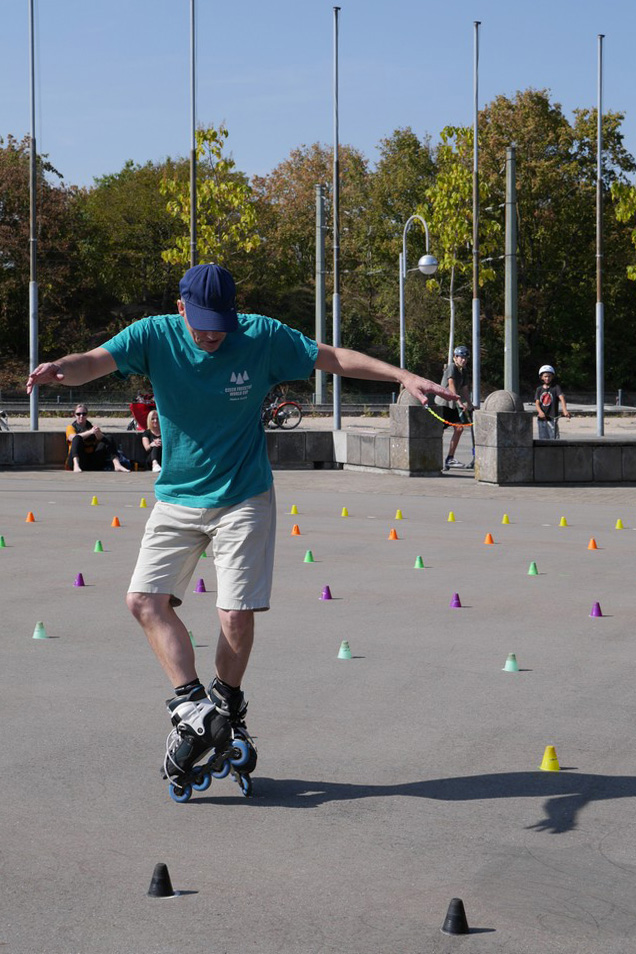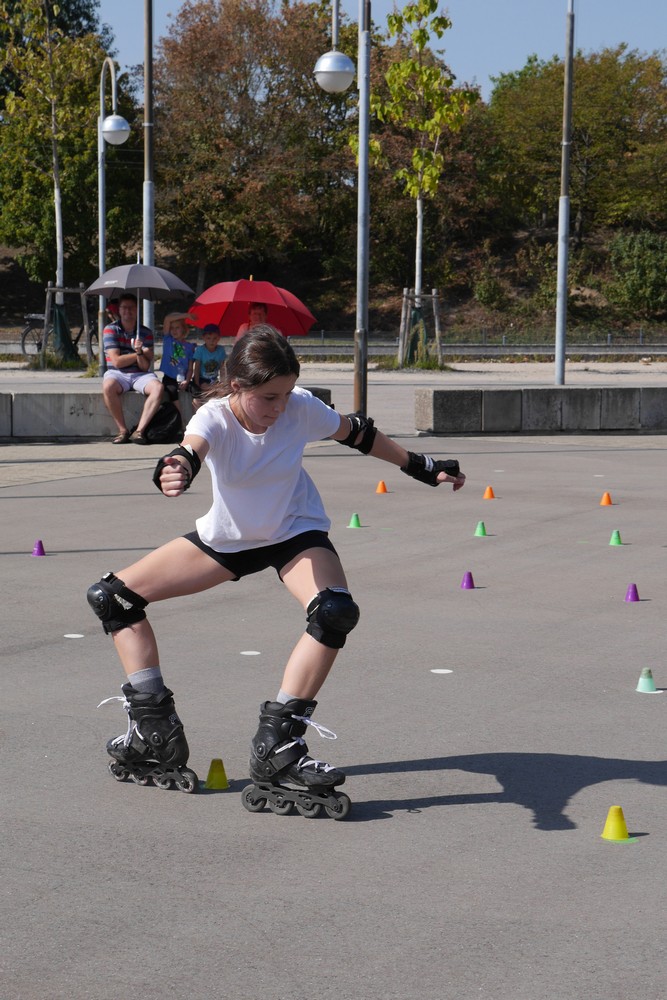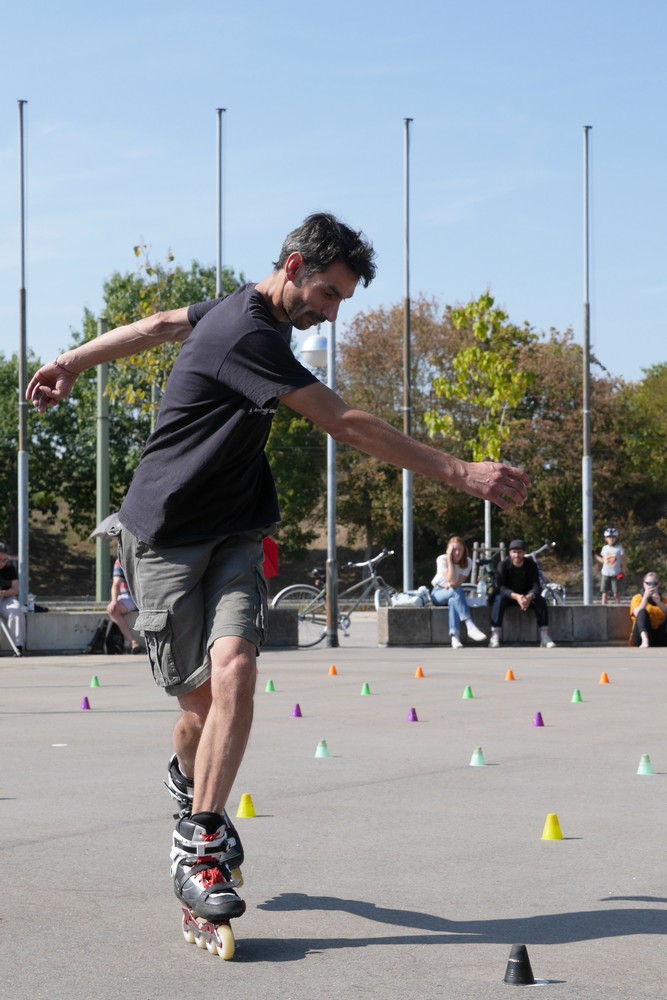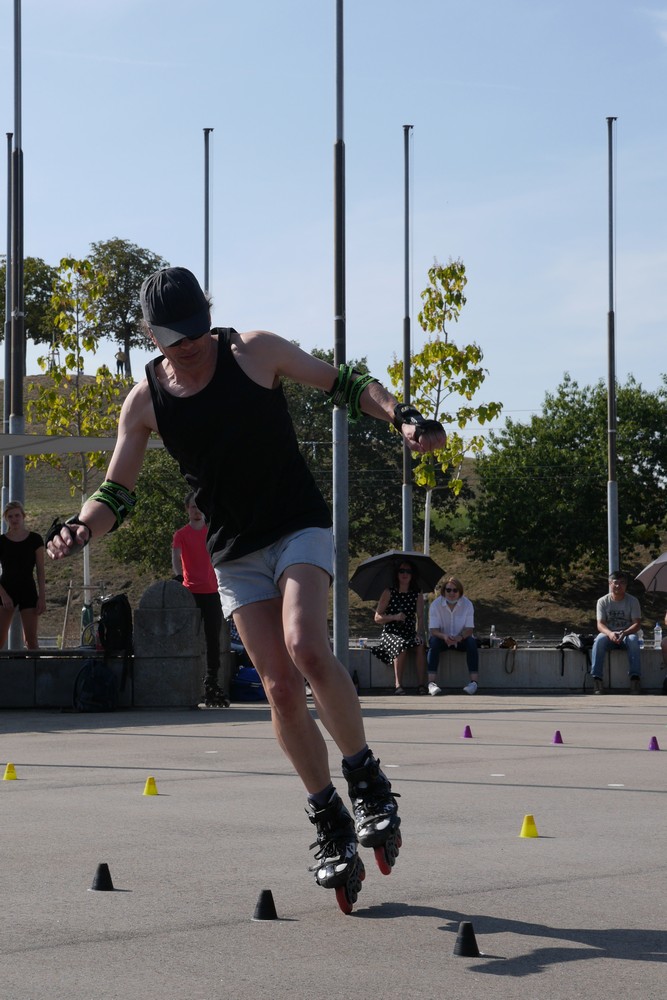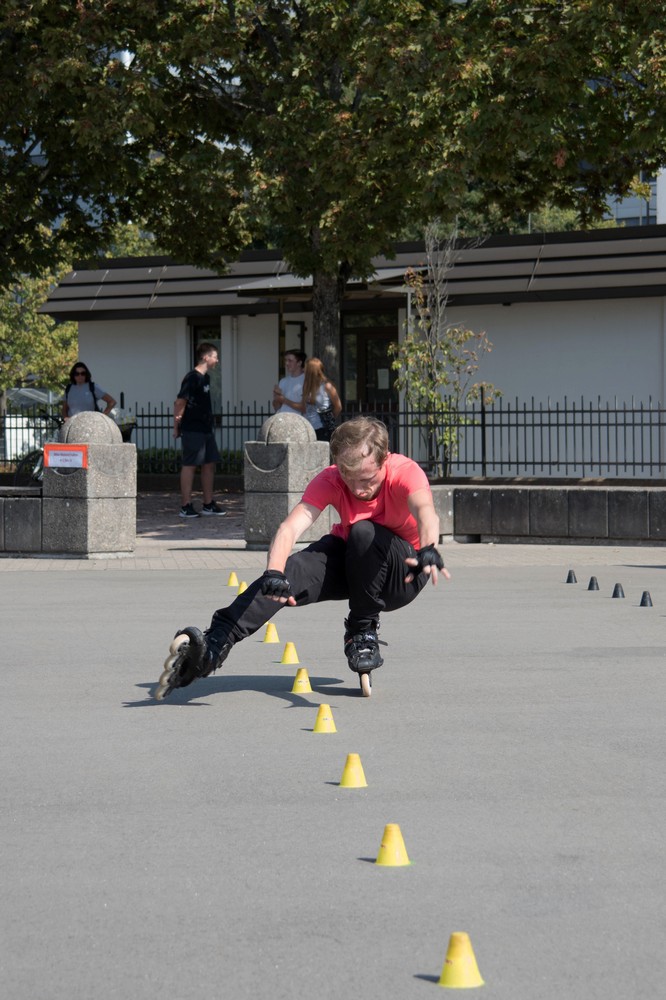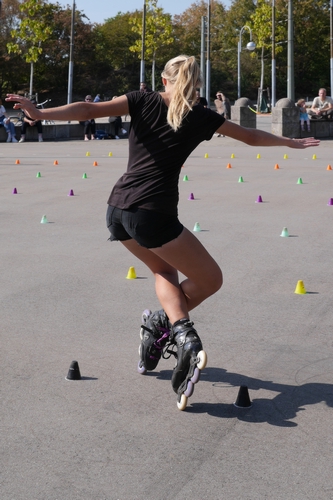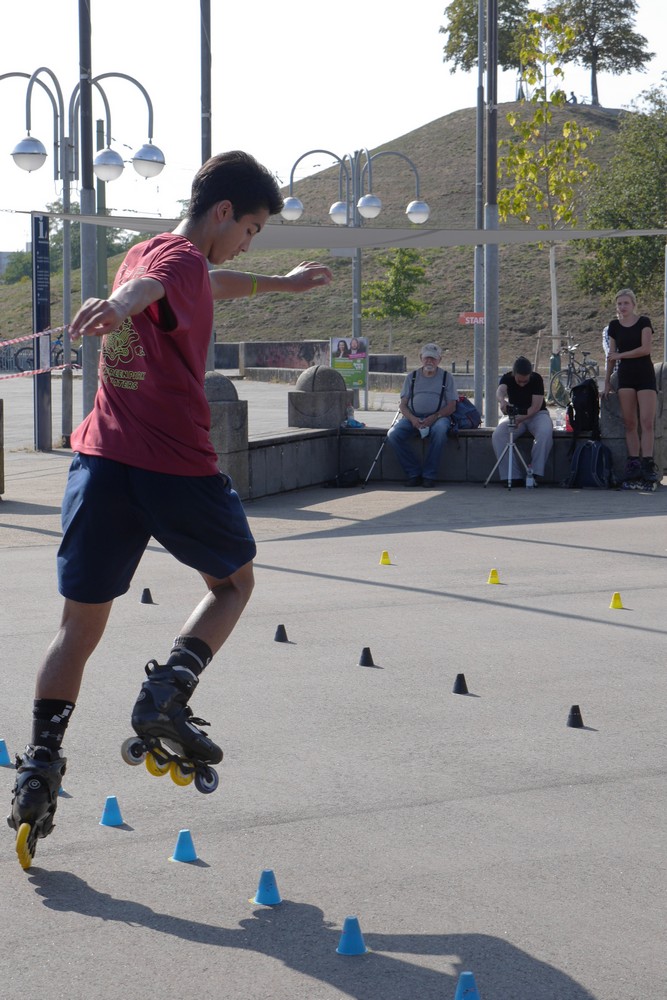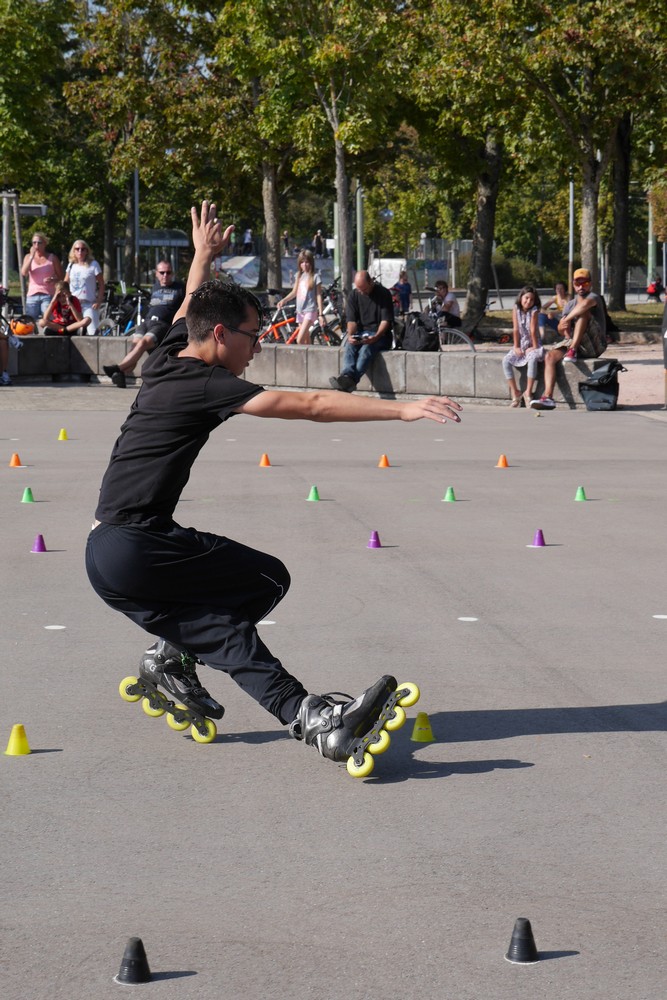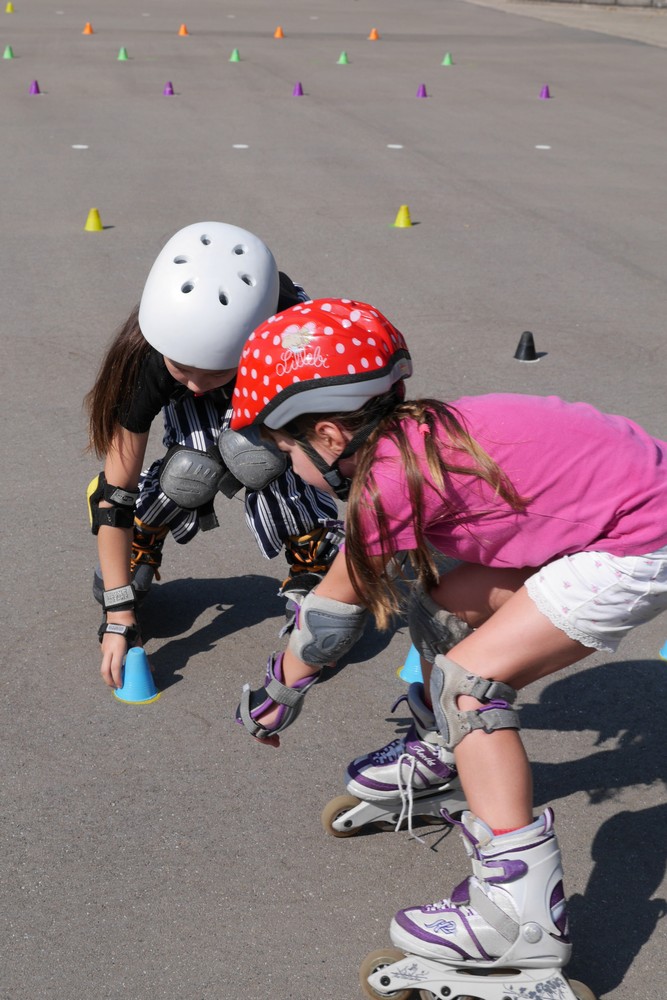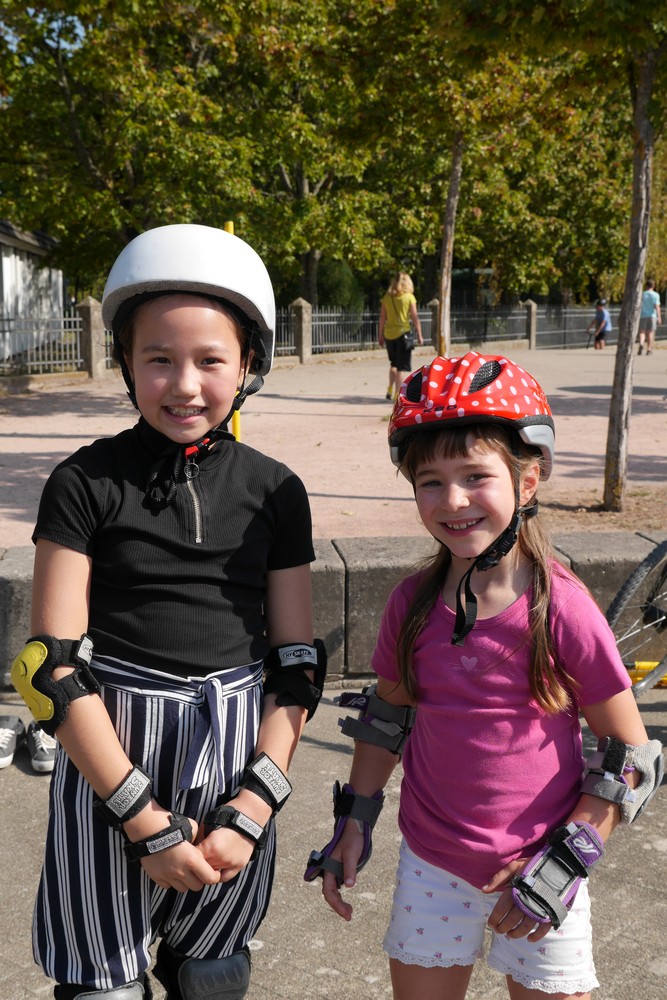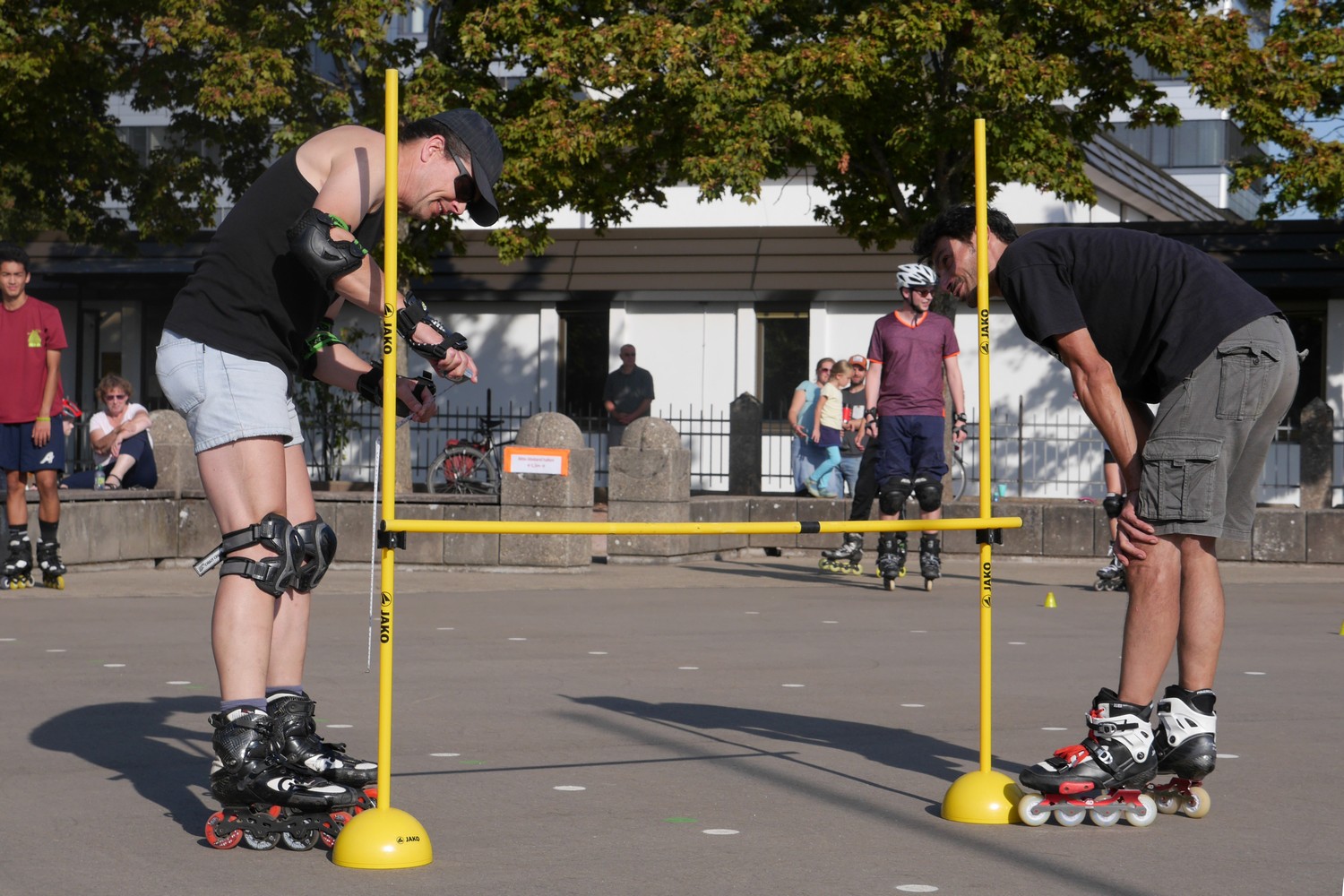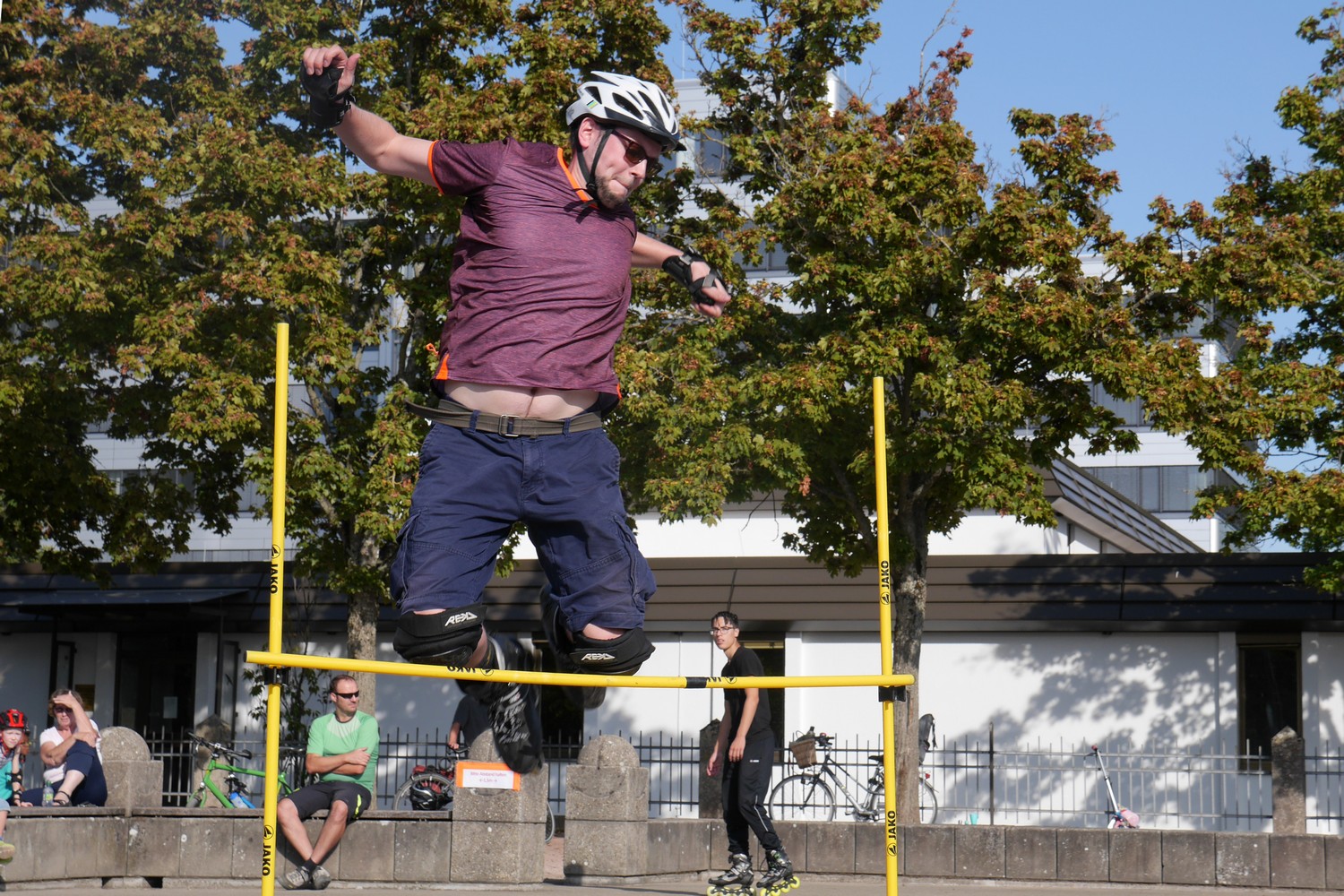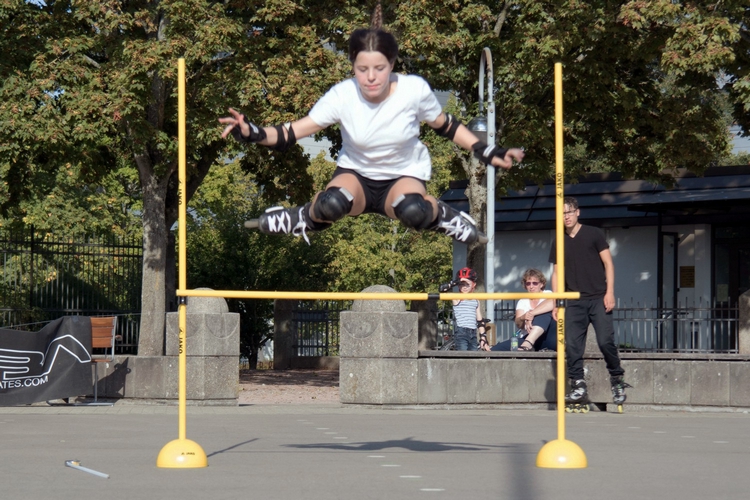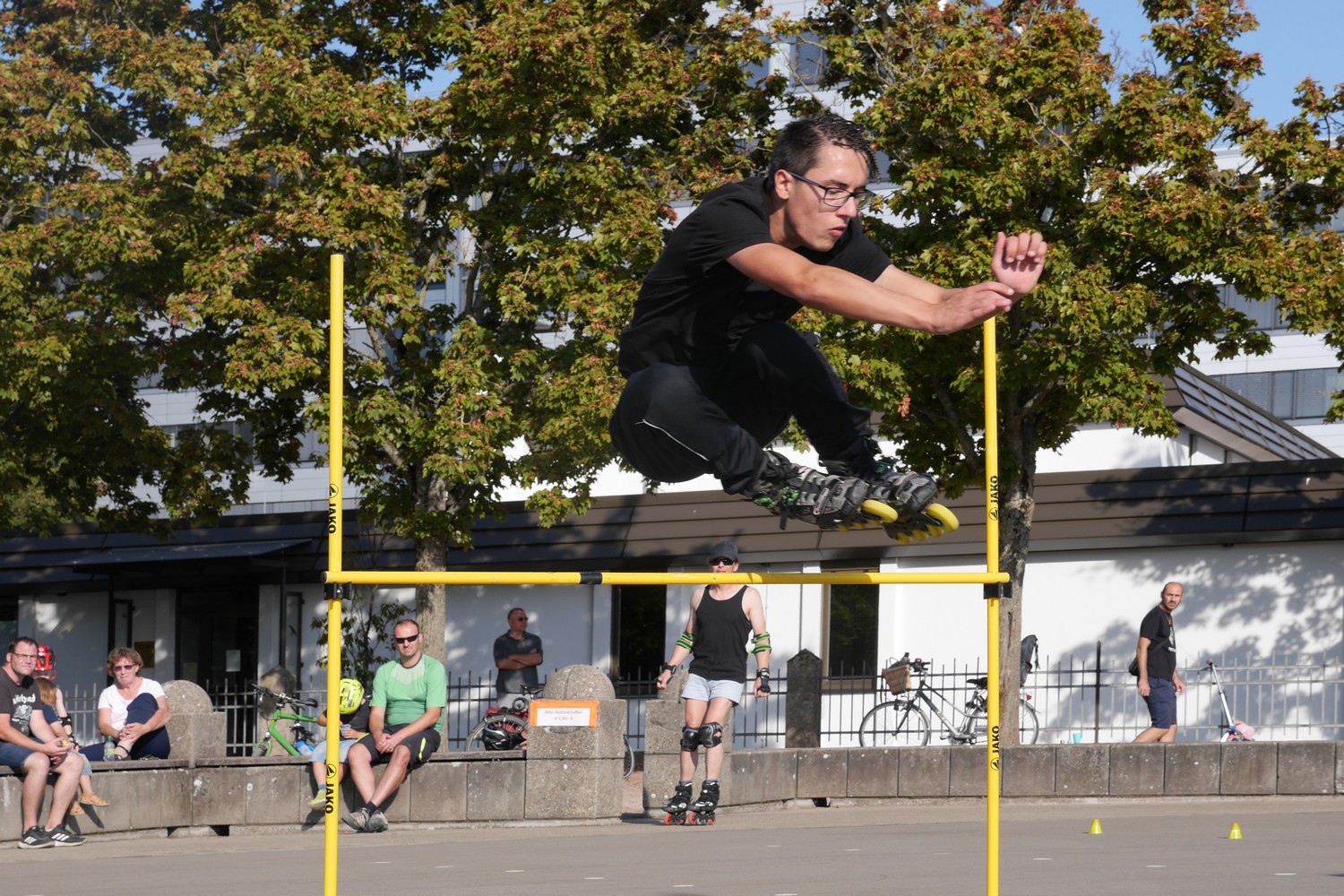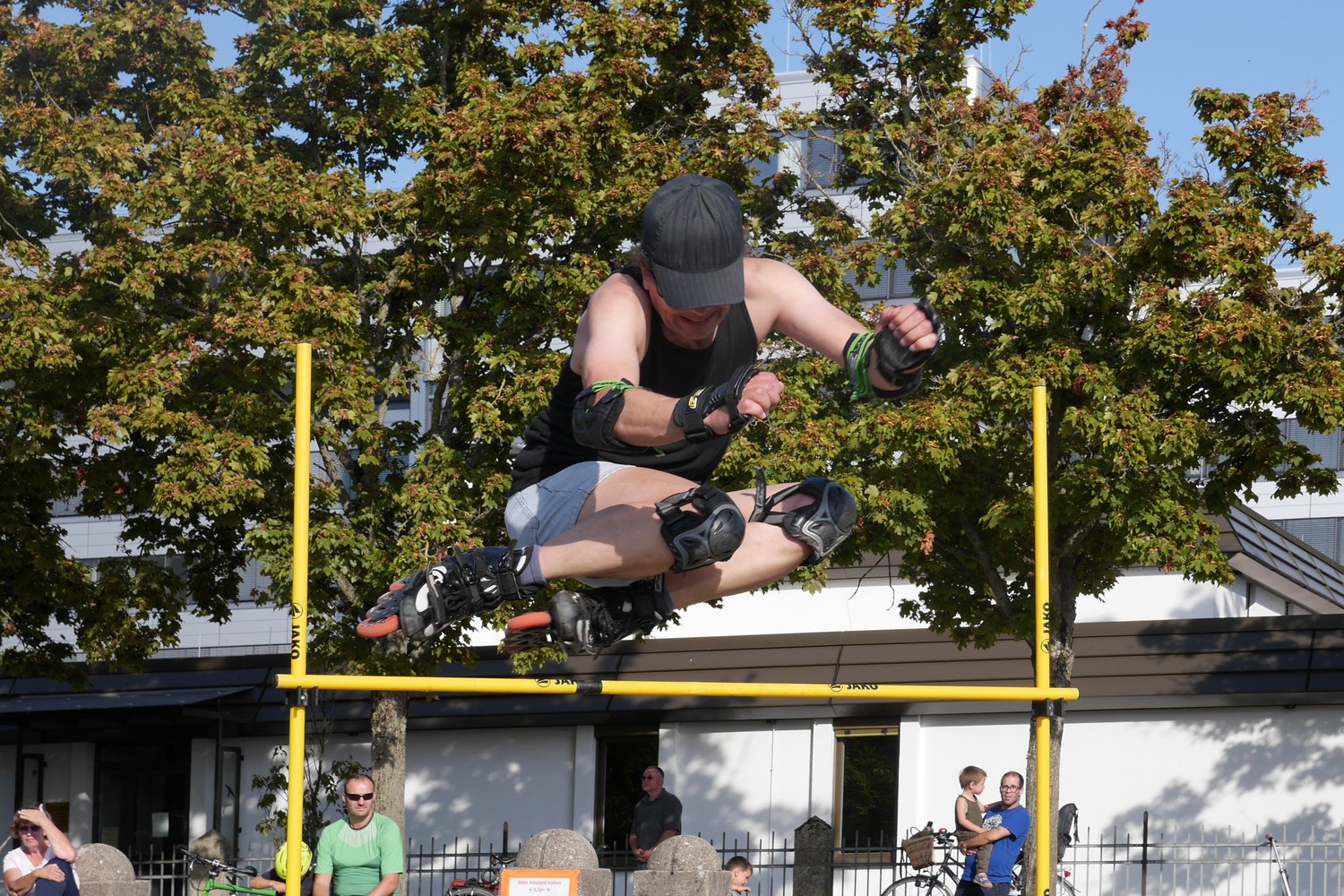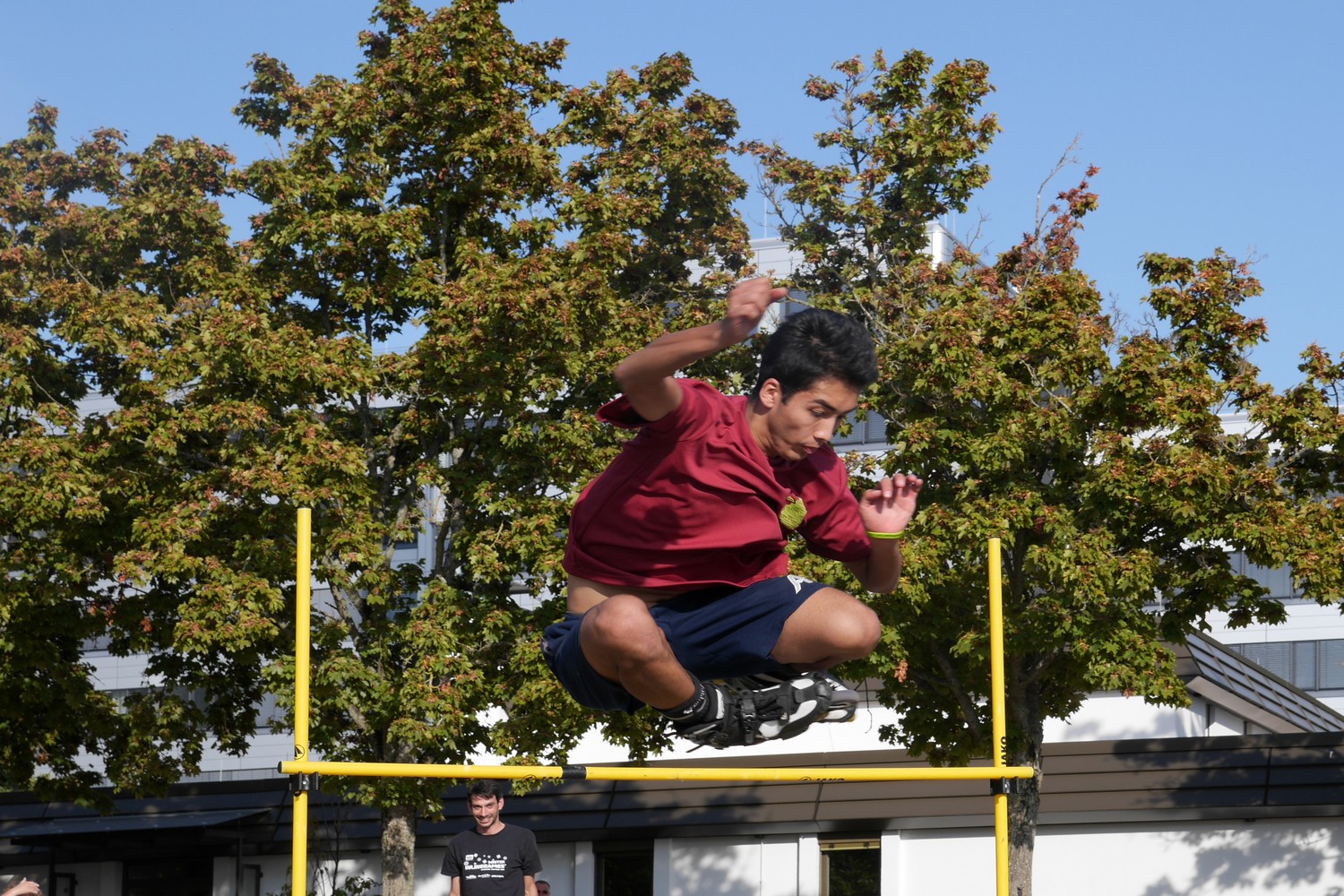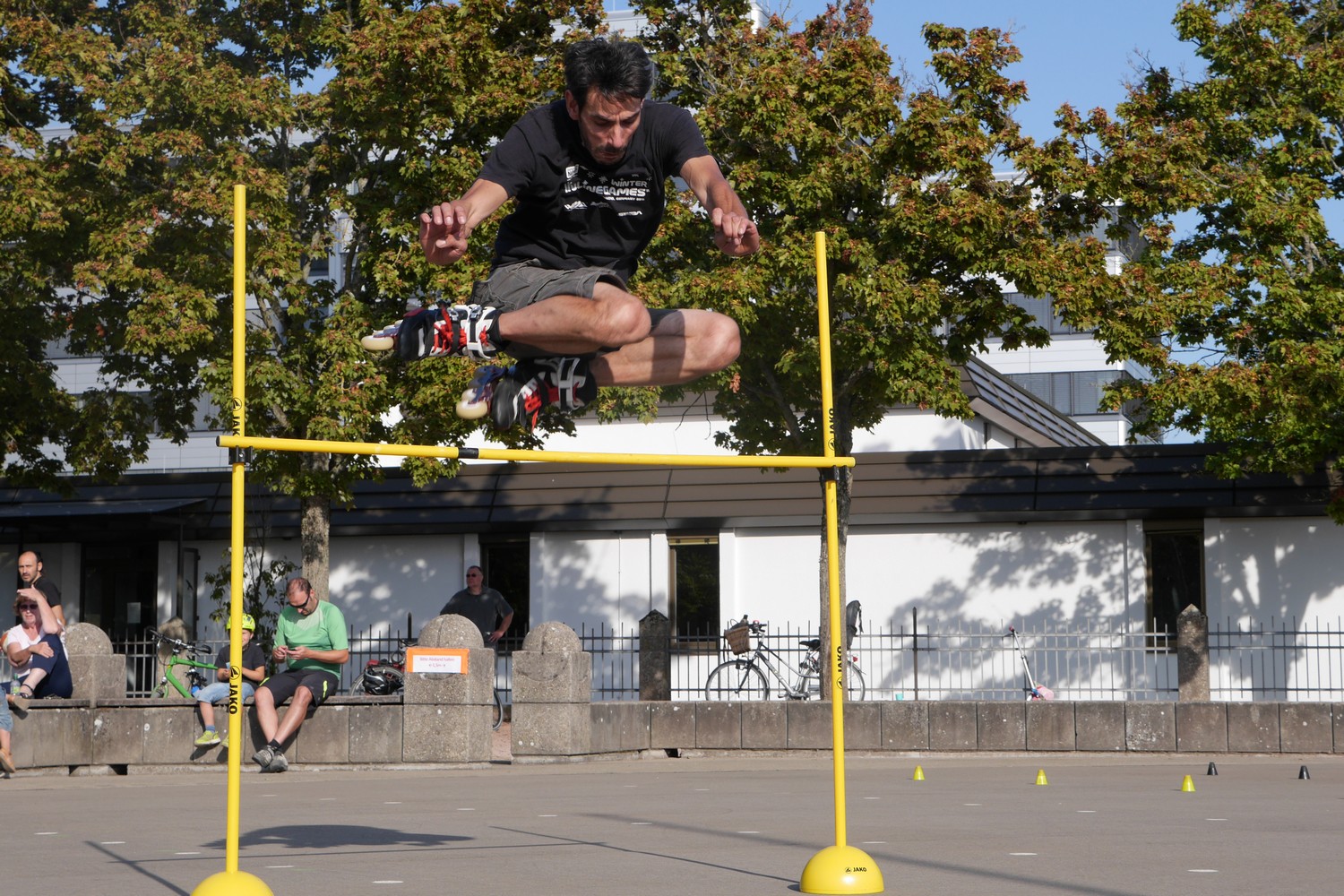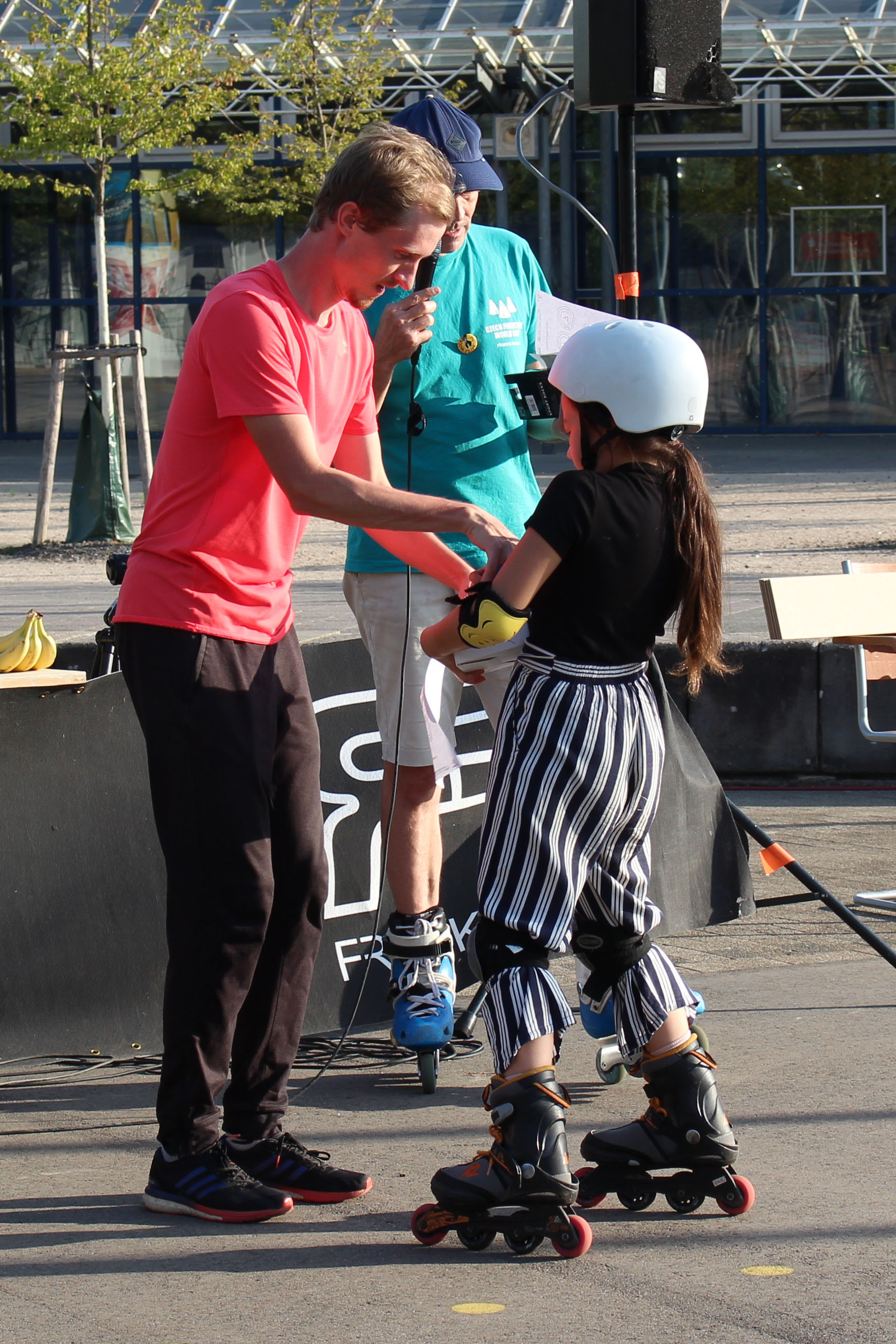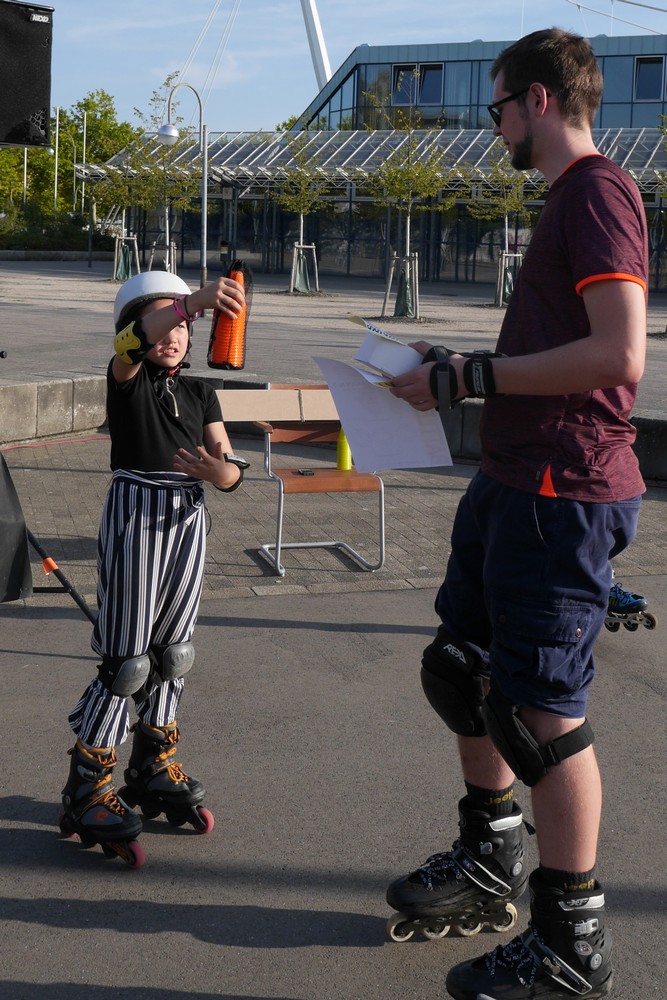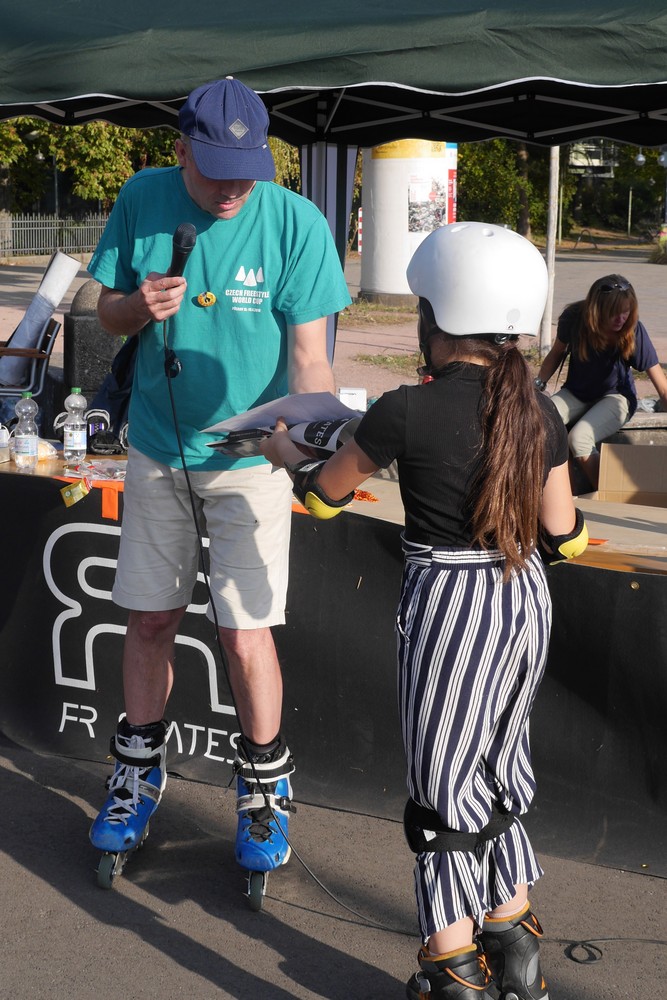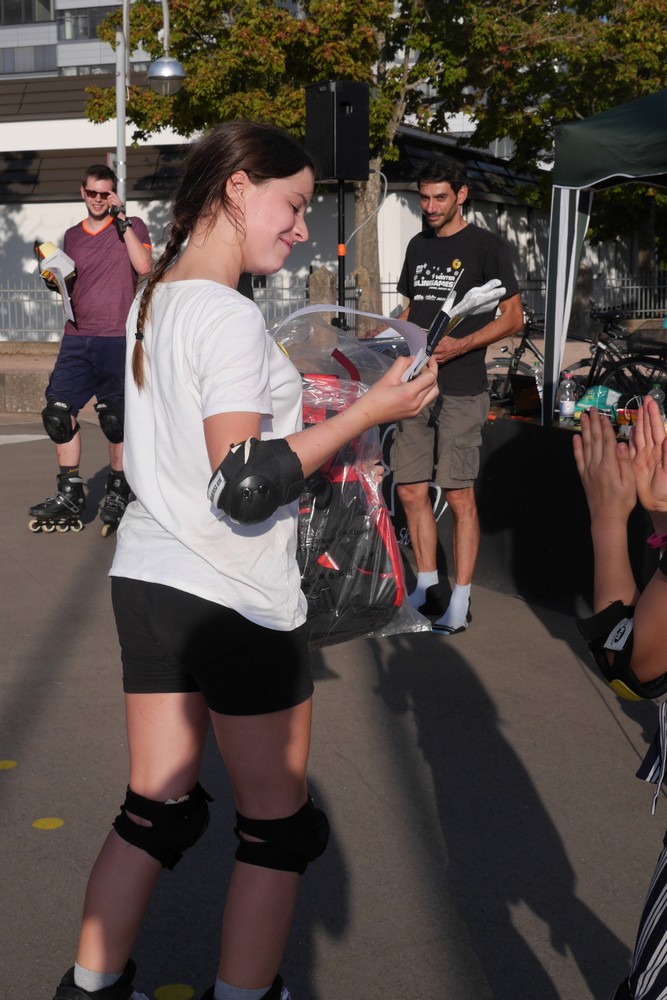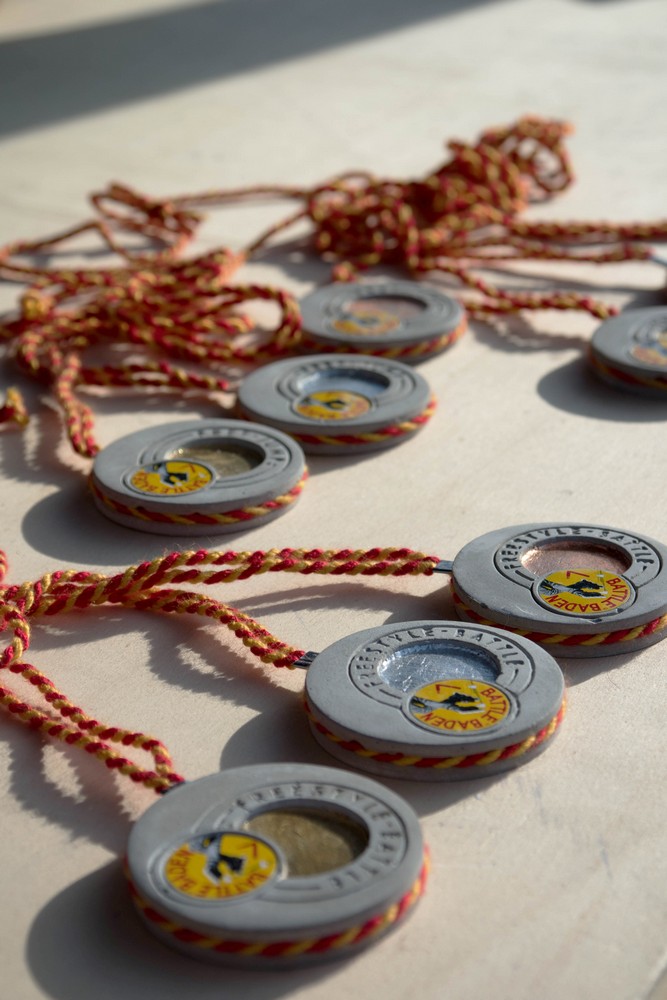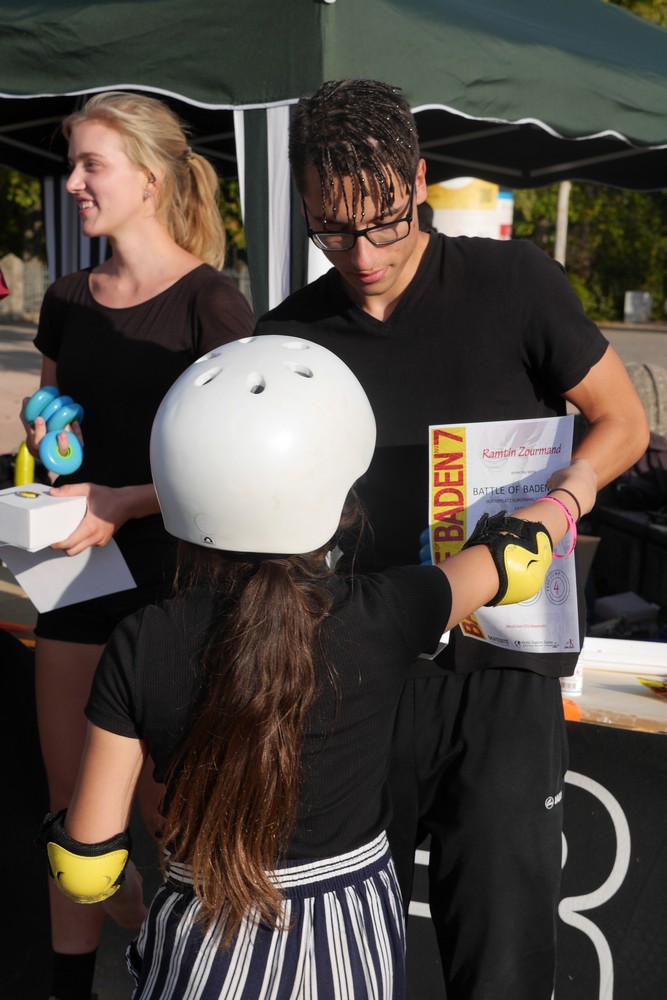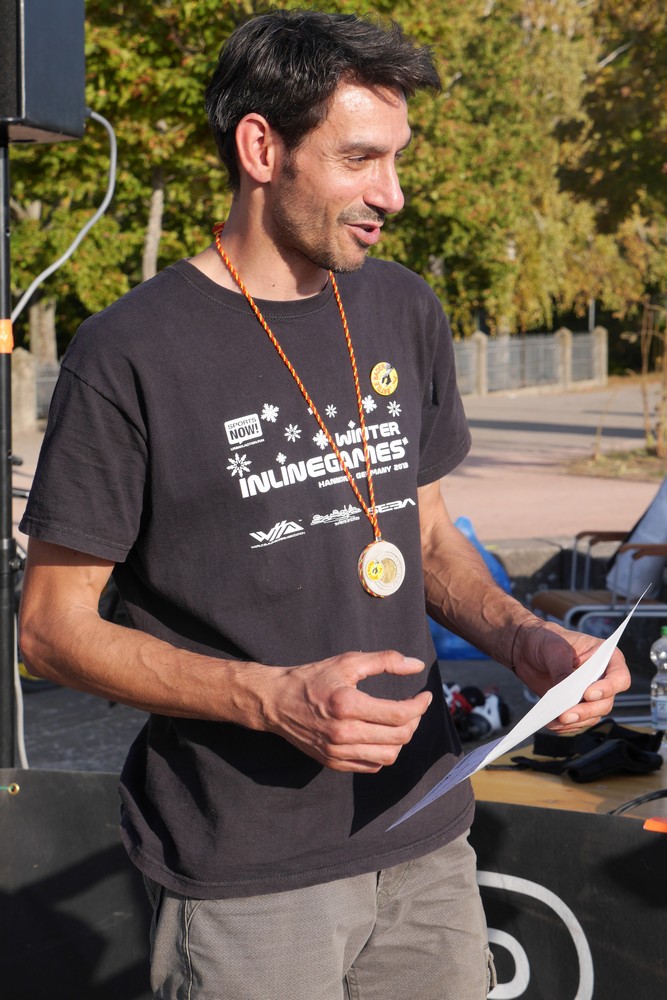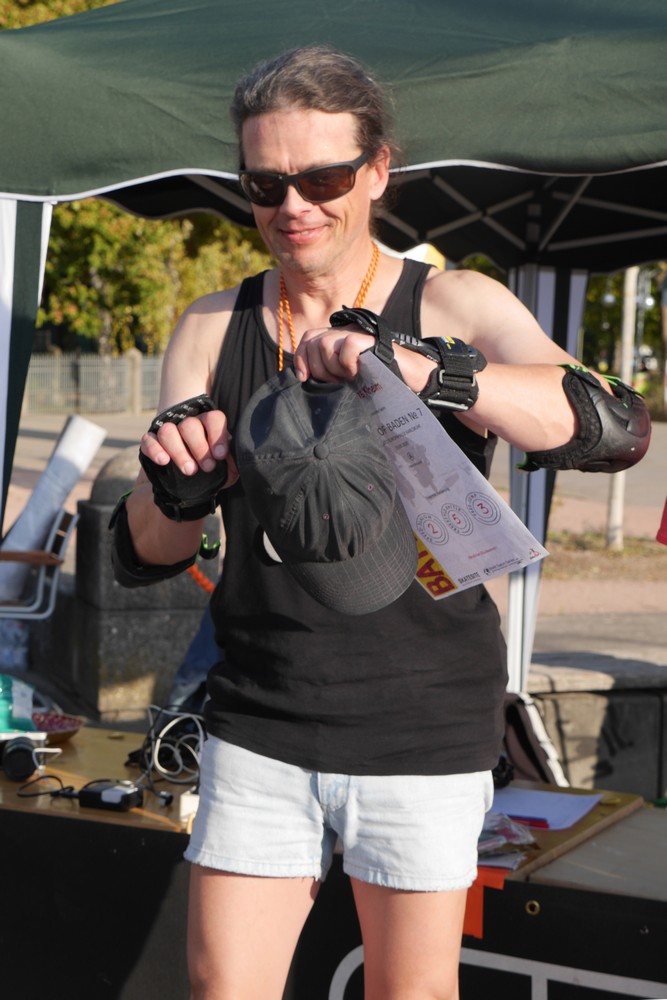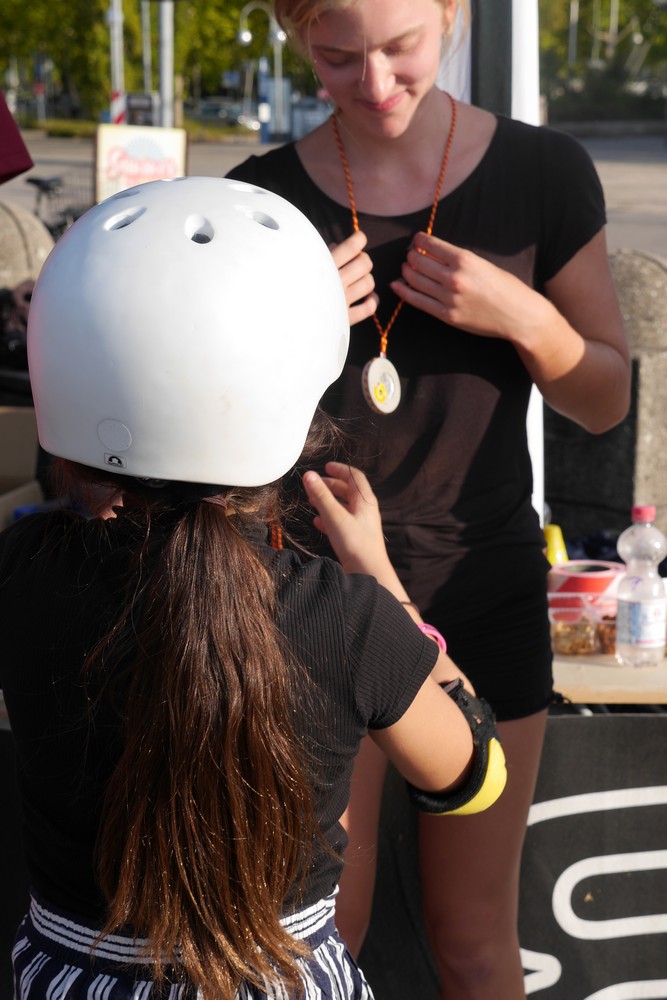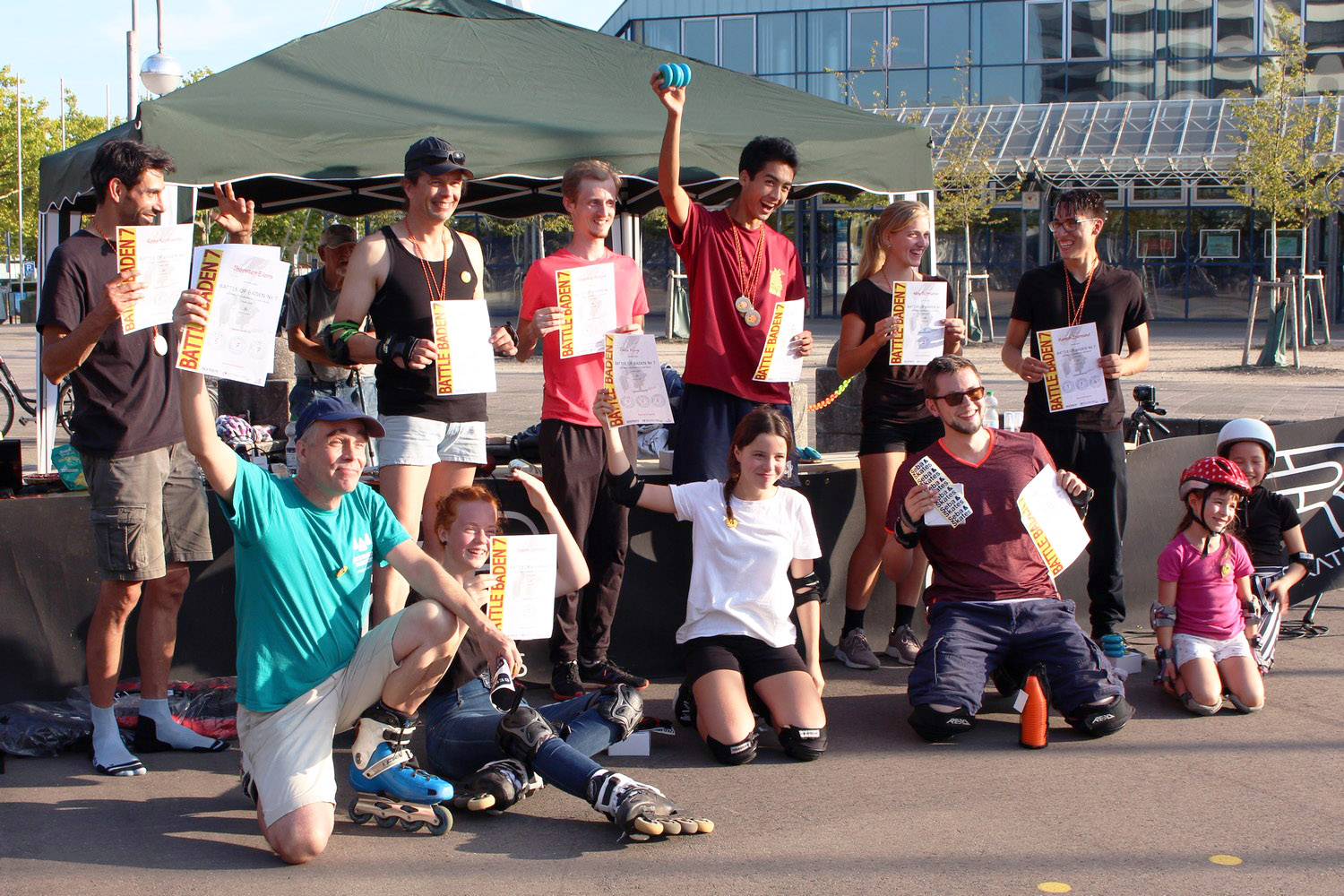 © Volker Eckerle, Johannes Schmieg, Yvonne Rothe
RESULTS
SPEED SLALOM MIXED:
| | | |
| --- | --- | --- |
| 🥇 | Ramtin Zourmand | GER |
| 🥈 | Tobias Kheim | GER |
| 🥉 | Kai Jones | JPN |
| 4. | René Koslowsky | GER |
| 5. | Dirk Walther | GER |
| 6. | Thorsten Eilers | GER |
| 7. | Louise Klinge | GER |
FREESTYLE SLALOM MIXED:
| | | |
| --- | --- | --- |
| 🥇 | Ramtin Zourmand | GER |
| 🥈 | Mira Schmidtke | GER |
| 🥉 | Kai Jones | JPN |
| 4. | Stanislav Karpuk | RUS |
| 5. | Tobias Kheim | GER |
| 6. | Louise Klinge | GER |
| 7. | Thorsten Eilers | GER |
| 8. | René Koslowsky | GER |
| 9. | Hanna Schmidt | GER |
FREE JUMP MIXED:
| | | |
| --- | --- | --- |
| 🥇 | René Koslowsky | GER |
| 🥈 | Kai Jones | JPN |
| 🥉 | Tobias Kheim | GER |
| 4. | René Koslowsky | GER |
| 5. | Ramtin Zourmand | GER |
| 6. | Johannes Schmieg | GER |
| 7. | Louise Klinge | GER |
| 8. | Thorsten Eilers | GER |
Results Battle of Baden (Ger)
Karlsruhe, Germany, 19 September 2020
Results_BattleofBaden2020.pdf
Adobe Acrobat Document 243.3 KB
Download